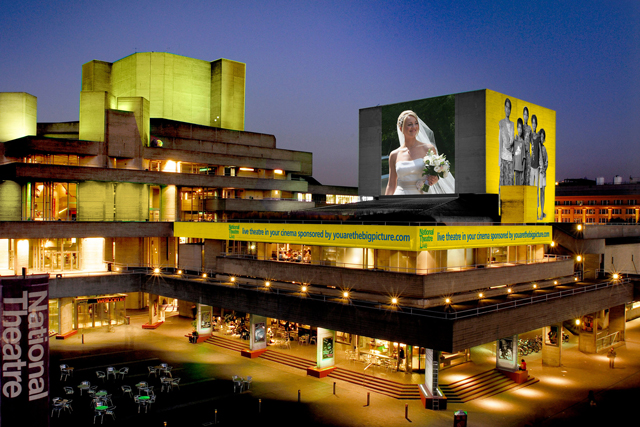 The insurance giant has been cited in five different categories, including 'Global Marketing' for its 'You are the Big Picture' outdoor campaign by Abbot Mead Vickers BBDO.
The work featured real Aviva customers with their images projected onto landmark buildings across the world.
McDonald's, Waitrose, PepsiCo and the London Metropolitan Police have each received three nominations. There are two nominations each for the BBC, Arla Foods, Barclaycard, DePaul UK, Fujitsu, O2 and Sainsbury's.
The single most shortlisted campaign in this year's awards is a London Met 'whodunnit' Facebook video entitled 'Who killed Deon?'. It was designed to raise awareness amongst teenagers about a legal process that allows groups of people to be prosecuted for murder.
The judging panel, chaired by Weetabix chief executive Ken Wood, included Daryl Fielding, vice president marketing at Kraft Foods Europe, Chris Jansen, managing director, services and commercial at British Gas, and Jon Goldstone at marketing director of Premier Foods.
"This year we saw a very high standard of entries with a strong emphasis on getting value for money from every marketing pound spent. It seems that a tougher economy and closer scrutiny of marketing spend by brands have led to the bar being raised on both effectiveness and creativity," said Marketing Society chief executive, Hugh Burkitt.
The awards ceremony will be held on Monday, 6 June 2011, at the London Hilton on Park Lane, London. For table bookings contact Steven Lewis at steven.lewis@haymarket.com, and commercial opportunities contact Lisa Lione at lisa.lione@haymarket.com.
Full list of nominees
New Brand
Barclaycard Freedom - New Brand
Giffgaff - giffgaff: The Birth of Community Led Mobile
KFC - Crushing on Krushems: A KFC Love Story
Raconteur Media
Santander - A New Brand in Financial Services: A Phenomenal Success Story
Brand Extension
Burton's Foods - Cadbury Biscuits - Brand Extension
McDonald's Restaurants - McDonald's Full Bean Coffee
Weetabix Food Company - Chocolate Weetabix
Customer Relationship Marketing
Barclaycard Freedom - CRM
British Airways - Permission to Market
O2 - Priority: From Sponsorship to Loyalty
Sainsbury's - Customer Relationship Marketing
Customer Insight
BSkyB - Broadband Happily Ever After
Mitchells and Butlers - Why It Pays to Listen
Radio Advertising Bureau - Radio: The Online Multiplier
Standard Life - How Research Helped Standard Life Make Pensions Palatable
Tesco - Tesco: Every Little Press Ad Helps
Brand Revitalisation
Arla Foods - Anchor Butter - Made by Cows
Britvic Soft Drinks - From Running on Empty to Full of Juice: How Marketing
Capital One - Taking Credit in a Crisis
First Milk Cheese Company - Standing Out From the Herd
Lafarge Cement UK – Mastercrete
Reversed Declining Perceptions and Sales of Fruit Shoot by Building the Brand
Marketing Communications
Arla Foods - Anchor Squirty Cream - every Dessert Deserves a Squirt
John Lewis - 11/02/2011
The London Metropolitan Police - Who Killed Deon?
Waitrose - Waitrose - A Recipe for Success
Yeo Valley - Live in Harmony
Marketing on a Shoestring
Charlie Bigham's - Fancy a Two-some?
Depaul UK - iHobo: Need a New Donor Base? There's an App for That
Rachel's Dairy Marketing on a Shoestring
The London Metropolitan Police - Who Killed Deon?
Digitally Led Marketing
Heineken UK - Foster's - Putting Foster's on Everyone's Lips
MEC
Pepsico Doritos - King of Ads
Pepsico Doritos - Late Night
Skittles - Detonate the Rainbow
Talk Talk - Brightstar Studio
Mobile Marketing
Absolute Radio - Absolute Radio Rock 'n' Roll Football Apple iAd Marketing Campaign
Churchill Insurance - Mobile Marketing
IBM - Seer 2.0
Nokia - Dad's Cab Mobile App
Waitrose - Waitrose Christmas Application
E-commerce
Aviva - E-commerce
Golden Charter - www.goldencharter.co.uk
LoveFilm - 4Play: How product resposition reignited growth for LOVEFILM
Marks & Spencer - M&S TV
Premier Inn - A Truly 'Premier' Brand Experience
360° Marketing
BBC - The BBC's 2010 General Election Campaign
Cadbury, Kraft Foods - Cadbury Spots V Stripes: a Social Idea for London 2012
Coca Cola - Schweppes & Diageo 360° Marketing
McDonald's - 2010 Easy Win Monopoly
Pepsico Walkers - Sandwich
Employee Engagement
Aviva - Aviva Customer Cup
City & Guilds - Rebuilding the Brand From the Inside Out
Haygarth - Palm Sales Apprentice
Hays - Recruiting, Experts Worldwide
The Midcounties Co-operative - Midcounties 'D.O.E.S' Business
The Phoenix Group (excluding Ignis) - Employee Engagement
Marketing Organisation
Aviva - Making a Difference With Marketing
British Gas - British Gas Segmentation into Action
Fujitsu UK & Ireland Region - Marketing Organisation
Innocent Drinks - Marketing Organisation: Fresh Start
SAB Miller - Marketing Spend Effectiveness Programme
Marketing for Sustainable Consumption
Fiat Group Automotive - Fiat eco:Drive
Kraft Foods - How Kenco Used Sustainability to be more Sustainable
Transport for London - How Transport for London's Launch of Barclays Cycle Hire has encouraged Sustainable Travel Behaviour
Unilever
Cause Related Marketing
First Direct - Cause Related Marketing
PizzaExpress - PizzaExpress + Oxfam - Fighting Poverty, One Goat at a Time
The Edrington Group - The Black Grouse & RSPB Partnership - Saving One of the UK's Rarest Birds From Extinction
Global Marketing
Aviva - You Are the Big Picture
Cisco and Yahoo! - The World Interviews David Beckham
Costa - Global Marketing
Honda Motor Europe - Honda CR-Z
Wieden + Kennedy - Nokia Maps
Not-for-Profit Marketing
BBC - The BBC's 2010 General Election Campaign
British Heart Foundation - The Angina Monologues
Depaul UK - iHobo: Need a New Donor Base? There's an App for That
NSPCC - How U Feelin?
The London Metropolitan Police - Who Killed Deon?
Long Term Marketing Excellence
HSBC - The World's Local Bank - How a Consistently Applied Brand Idea Created the World's Strongest Financial Brand
McDonald's Restaurants - How Marketing got Britain Lovin' It Once Again
Nintendo - Conquering the Blue Ocean
O2 - The Journey From Ailing BT Cellnet to the UK's Biggest Mobile Brand
Sainsbury's - Marketing at the Helm
Waitrose - 10 Years of Waitrose Marketing
B2B Marketing
Aviva - You Are the Big Picture
Barclaycard - Barclaycard SME Payment Acceptance Programme
CBS Outdoor - The London Long Copy Challenge
Fujitsu UK & Ireland Region Marketing Organisation
iShares
SME Marketing
Directski.com - Starting the Affordable Ski Revolution
Devilishh