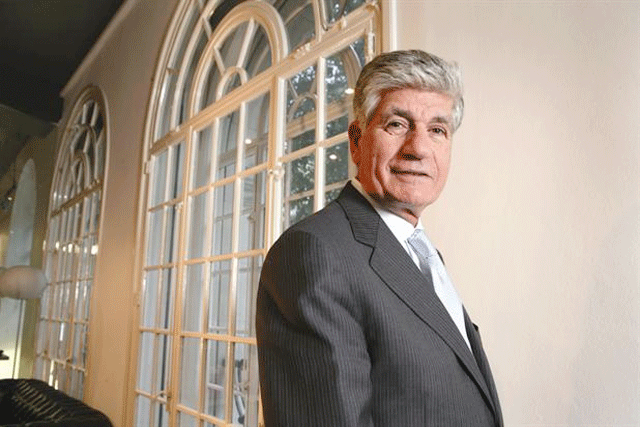 In an interview with Francine Lacqua on Leaders' Lunch that will air later today on Bloomberg Television, Lévy said the focus on the merger led to a "a very bad year in terms of trading".
Lévy admitted he took the collapse personally. He said: "Everything bad I take personally. It is affecting my behaviour. It is affecting my morale, but at the same time it is giving me a lot of strength.
"The worst thing that can happen is the negative spiral. You have to avoid getting yourself into a negative spiral when something bad is happening."
The year also saw Sir Martin Sorrell, the chief executive of WPP Group, hit out at the merger. In an interview with Campaign US after the fallout, he said the near merger "didn't make any sense".
Lévy told Lacqua that he likes a fight in the competitive world but said he doesn't like "some fights, particularly with a British knight, which become nasty".
He said: "This is useless, it is mean, it is without any interest. When I win I am happy for five minutes – sometimes less – when I lose, I am disappointed for one minute because I'm going in immediately for the next one."
Lévy said the biggest issue he's facing is retaining talent because of the constant competition in adland.
He said: "First because we have new competitors then we have startups which are offering the possibility of the dream. There are some of our clients looking for talent that they can't get."
Lévy also expressed concern over the "digital disruption" the industry is facing. He said: "[It] is something that is transforming not only our business, the behaviour of our consumer, but the business of all our clients.
"So I am very much paranoid about the business of my clients and how this digital thing will transform them and I believe there is a lot to do in this area."
Leaders' Lunch with Francine Lacqua airs on Bloomberg Television today at 5pm.