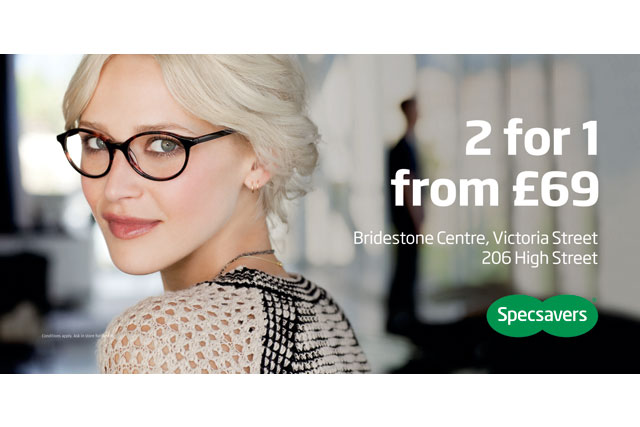 Matthew Philip I wasn't born when Specsavers started. But it remains one of the few brands created because of changes in advertising regulations that has grown to a huge extent because of advertising.
Tim Orton In my opinion, "should have…" gives us huge competitive advantage. Rivals have struggled to find their own identity. Even when they have introduced humour, most people associate it with Specsavers.
There was no specific brief for "should have…". In 2002, we were reviewing scripts and one line tripped off the tongue particularly well.
MP What we've been able to show is the power of the "should have…" idea above and beyond the brand's investment in maintaining dominant share of voice. A lot is down to stability. Graham Daldry, who came up with "should have…", has run Specsavers' in-house creative team for more than a decade, and Tim has been with Specsavers since 1995.
TO When you have a winning idea, you have to keep it alive by constantly innovating. True creativity is all about constant reinvention. Digital gives us an opportunity to react quickly to events and communicate a "should have…" twist. The trick is to use it wisely. Too much wanton application will dilute the wit.