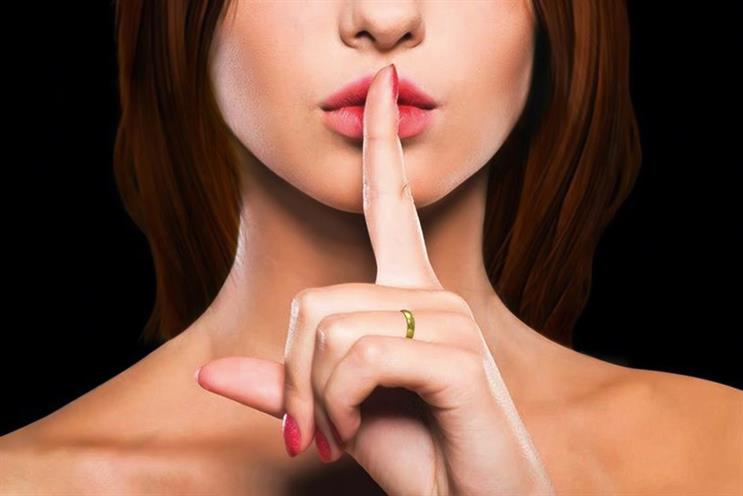 Hackers crack 'undecipherable' Ashley Madison passwords
This has been a bad year for data breaches. Hackers managed to steal 36m passwords, encrypted by the powerful bcrypt, from the 'have an affair' dating site Ashley Madison.
It was thought it would take years to crack the encryption, but a research group called CynoSure Prime found programming errors that sped up the process. It chose not to release 11m passwords, but that was scant conso­lation to those exposed by the original hack, carried out by The Impact Team. Affected users have complained to the US Federal Trade Commission that they are now being blackmailed. The site's owner, Avid Life, is offering a $500,000 reward for information.

Stay off Facebook to stay sane
Deciphered has been tracking a growing body of evidence that intense internet use, particularly Facebook, may have a negative impact on mood.
The findings come from a study by the Happiness Research Institute in Denmark, which asked one group of users to quit Facebook, and another to continue regular use. The former reported feeling more satisfied with better social lives. The latter tended to be less happy, and more worried.
That isn't to say Facebook causes depression, and more research is needed into whether the benefits of quitting remain in the long term.
Block party: banks sign up to Bitcoin tech
Bitcoin is the "ebola of banking", according to Frank Schuil, the founder of trading start-up Safello. Nonetheless, his firm is the first to sign up for a proof-of-concept study with Barclays to examine how the bank can use the blockchain – the technology underpinning Bitcoin.
Enthusiasm has spread across the sector, with HSBC, Santander and Citibank all examining possible implementations of the technology.
The blockchain is a shared database that underpins cryptocurrencies such as Bitcoin, and could radically alter banks' verification processes.

Modern Frankenstein hacks his own brain
There's a sci-fi theory, the singularity, that posits that artificially intelligent machines will one day be capable of building smarter versions of themselves, eventually surpassing humans in capability. Few in the tech industry take the theory seriously – try dictating punctuation to Siri – but some of the advances that might lead to the singularity are happening now.
Phil Kennedy, founder of brain computer interface company Neural Signals, underwent surgery to implant electrodes into his motor cortex. The goal was to test software he has designed to translate imagined speech into spoken words produced by a speech synthesiser.
Presenting his findings this year, Kennedy said certain neurons fired not only when he spoke certain words aloud, but when he imagined speaking them, marking a major step forward. Not everyone agrees with his approach; some researchers see it as unethical.
Makers of mobile ad-blockers face moral quandary
The release of Apple's updated software, iOS 9, has allowed ad-blocking apps onto iPhones for the first time, making widespread ad-blocking a very real threat to advertisers and publishers.
Two ad-blockers, Peace and Crystal, dominated the App Store charts in the week after iOS 9 went live. Crystal's developer, Dean Murphy, told Marketing that mobile ads had got "out of hand", using up bandwidth and slowing down pages.
Murphy's blocker works by defining which sources not to load on a Safari web page, cutting out site-trackers, display ads and some video ads.
But Marco Arment, who created Peace, abruptly withdrew his app from sale, saying success didn't "feel good" and cost livelihoods.
Murphy's app became the number-one ad blocker as a result, but he, too, began allowing "acceptable ads" to support publishers.

Talking Barbie brings artificial intelligence to kids' toys
Mattel launched Hello Barbie this Christmas, the first Barbie enabled withbasic artificial intelligence.
The doll can respond to complex questions such as "Do you believe in God?" with phrases like "I think a person's beliefs are very personal to them." But the toy is better suited to talking about happiness, friendship and play, and can even learn a child's responses.
Since the doll records its owner's voice, privacy campaigners have raised concerns about the ethics of storing data on children. Mattel and the doll's creator, ToyTalk, said they collect voice data, but will routinely delete any personal information.

Hackers break into internet-connected Jeep
Wired conducted an alarming experiment this year, asking two'white hat' (ethical) hackers to break into an internet-connected Jeep driven by one of its writers.
They succeeded, meddling with the car's air temperature control, its digital display, the radio and eventually cutting the engine.
With many internet-enabled cars on the road, the experiment highlighted just how vulnerable these vehicles could be.
Fiat Chrysler ended up recalling 1.4m cars after Wired's exposé, and issued a patch to fix the flaws.
Google releases OnHub wireless router
Google released its first wireless router this year. Called OnHub, it aims to make internet set-up easier.
Google notes that most wireless routers are ugly and remain hidden away, denting performance.
OnHub's USPs are beautiful hardware, with easy software and a painful $200 price tag. For anyone who doesn't enjoy fiddling about with cables every time their internet's on the blink, though, it might be worth it.

EE Power Bar backfires
A well-meaning marketing gesture went awry for EE this summer, after the telecoms brand started handing out free mobile charger bars that caught fire.
One student reported severe burns from an exploding Power Bar, and EE admitted to a total of five incidents.
Eventually, the operator suspended the scheme, asking customers who had bars stamped with "E1-06" to return their chargers to it immediately.

Google unveils walking, running, kickable robot dog
Under its new corporate structure as Alphabet, Google has hived off its robotics research into its own futuristic division, Boston Dynamics, which earlier this year showed off an agile robot dog called Spot. Spot can trot daintily or gallop, depending on the terrain. It can navigate obstacles by moving on hydraulic limbs.
In its demo video, though, the company provoked mock outrage by showing one employee kicking the robot dog to show off its stability. YouTube commenters were quick to point out that this kind of behaviour would only speed up the inevitable robot uprising.

Under Armour, Nike and Adidas battle it out in digital
The three biggest US sportswear firms are racing to differentiate through innovation, trialling everything from smart zips to 3D-printed trainers.
Earlier this year Under Armour told Marketing it was launching a sports social network that it hoped might one day rival Facebook and Twitter. It's also working on connected zips, though what these would do remains a mystery.
Adidas has invested in wearable tech and apps, and unveiled a concept shoe with a 3D-printed sole. Nike also envisages a future where consumers can print their own trainers.

Disney creates augmented-reality children's books
Disney's research arm is exploring how augmented reality could make colouring books and storybooks more interesting for kids.
Its team of scientists showed off a colouring-book concept, which brings characters to life as they are drawn onto the page. The app works by letting children view their drawings through a tablet, which renders them in 3D in real time.
It extended the concept to children's books, with characters springing off the page and interacting with a child, when viewed through an app.

The end of Moore's Law?
The 50th anniversary of Moore's Law, the observation that the number of transistors on a chip doubles roughly every two years, equating to a jump in processing power, fell in 2015.
For the many marketing futurologists who like to cite it, though, the rule may no longer apply. Intel, the co-founder of which, Gordon Moore, came up with the term, said it's taking longer, and costs more, to keep up.
This might not be a tragedy – one reason Moore's Law is slowing is that consumers' requirements of their devices, beyond processing power, are becoming increasingly complex. The slowing of Moore's Law won't necessarily correlate to a slowdown in computation growth, it just means we'll be seeing innovation come from elsewhere.
STAT ATTACK:
£13,500
The price of the most expensive Apple Watch.
156,959
The number of TalkTalk customers affected by the biggest ever cyber attack on a UK company.