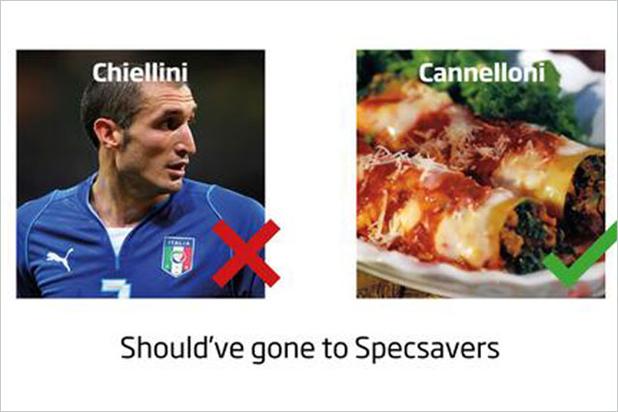 In order to cope with the future, Forrester Research says, you have to become comfortable with disruption.
While digital disruption is an ever quicker, more vicious, and, for the unwary, a more unexpected form of sudden upheaval, it has always been the case that the most agile businesses are the most successful.
As Forrester says, the most agile businesses are those that not only welcome disruption but treat it as a part of the business process.
I think that's why the in-house agency has become an integral part of Specsavers' culture, to the extent that it is now one of the largest in-house creative organisations in Europe.
Specsavers is a challenger business. It established itself back in 1985 by questioning the status quo of a very comfortable world of expensive independent opticians to bring better value to optics, and this ethos is hard wired into the business's modus operandi.
This is a brilliant environment in which to run a creative department, because creativity is the ability to introduce disruptive thinking.
In order to be really disruptive you have to step outside the accepted norm. This is not a new or an original idea – Howard Gossage [the ad man who co-founded Wiener & Gossage] had it back in the sixties when he suggested that creativity was a matter of having an "extra environmental" perspective, by which he meant being outside the bubble everyone else finds themselves in. Creatives have always been disruptive.
This means that a properly run in-house agency is in an excellent position to disrupt a business in the most constructive way.
It does not have to make quality compromises in order to keep or placate the client. Creatives can speak to the marketing team as equals, and they need to make no compromises on time because they have only X hours allocated to the job.
They are not slaves to timesheets or budgets and are free to exceed and expand the brief without sending account directors into fits of money-defensive anger.
At the same time an in-house team is able to develop an intimate and detailed knowledge of the business.
The trick, of course, is to maintain the delicate balancing act of being a part of the business, while retaining the processes, purpose and driving principles of a creative organisation.
A lot of this depends on the quality of the in-house organisation, and I would venture to suggest that until recently few in-house creative departments had managed to achieve it, ourselves excepted.
The reason for this is obvious. It is too tempting for businesses to create a "down and dirty" in-house team for those quick over-the-shoulder jobs while retaining agencies for anything requiring expensive thought.
But the world has changed and there are now a number of in-house creative departments rivalling agencies in terms of their output. I would like to think it's because we have blazed the way and shown the corporate world that in-house creative can be high-profile, original and successful.
However, I have to concede that other factors are probably at play. One digital disruption is the removal of the intermediary.
The most useful function of technology is to make a bridge between intellectual property and the end user. Creative agencies are therefore intrinsically not well placed to survive unless they are distinguished by exceptional skills and output, and even then they are clearly at threat if in-house resources become better organised.
Over the past year or two we have seen some great output from the likes of Spark 44 and the Dr Martens in-house team. We've been producing all Specsavers work in-house since 1985. We've been achieving high standards for a long time, which is reflected in the fact that our work recently helped to win an IPA Effectiveness Gold award, drawing on our output over the past ten years.
Happily, though, we are no longer an extraordinary exception.
Will 2015 really be the year of the in-house agency? If it isn't, 2016 will be.