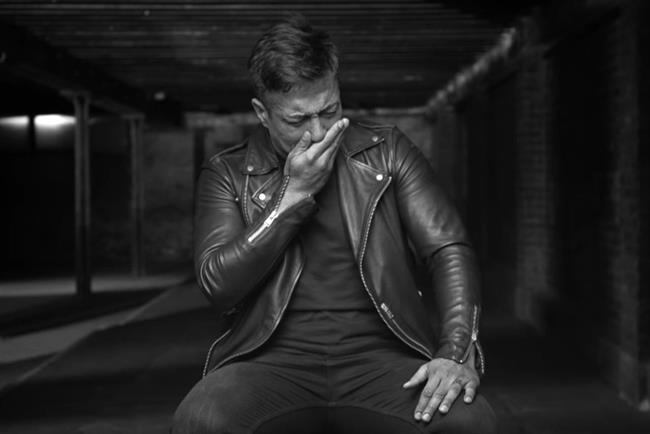 Brand purpose has become a hot topic this year, beginning with Unilever's very public aborted takeover by Kraft Heinz in February. Although subsequent analysis revealed multiple reasons for the quashed deal, when the news broke, press honed-in on a clash of philosophies with Paul Polman and Unilever positioned as the purposeful, progressive business and Kraft as the classic profit-driven multinational. The news began a conversation about purpose at a broad, mainstream level.
The months that followed saw brand purpose hit headlines, but not always for the right reasons. The most high-profile reporting focused on its most epic fails. But 2017 also saw a number of brands executing truly exemplary brand purpose strategies. The following stood out as successful examples of brand purpose being used by businesses.
1. Axe/Lynx
In May, Unilever brand Axe (Lynx in the UK) launched its #isitokforguys campaign in the UK and the US. Using research with NGO partner Promundo and extensive data-mining with Google, the brand released a film to challenge engrained societal norms and stereotypes about what it means to be a man. The film answered men's most googled questions including, "is it ok for guys to earn less than their girlfriends?" and "is it ok for guys to cry" with responses from real men and celebrity influencers.
Axe's campaign used the power and influence of its brand among young men to join and lead a previously hidden conversation on masculinity and identity which was high on men's agenda. It was highly effective because it built on an established brand re-evaluation strategy (without losing the fun and irreverence of Axe) and used great insight to build a solution that genuinely felt relevant.
The campaign smoothly followed the brand's shift in advertising strategy at the start of 2016 and was a great way to continue the repositioning of the brand to make it feel more relevant to a new generation of consumers. Its impact as a genuine solution for men's most current, searching questions was given further substance through a strong partnership with anti-bullying charity Ditch the Label. This meant, as well as being fully integrated into a strategic brand goal, the campaign itself impressively provided specific solutions to a real problem. This is a fantastic case study in helping a brand grow through doing good.
2. Ikea
October marked Ikea's 30 year UK anniversary and the business celebrated with an announcement of sales growth within the UK market and a continued commitment to its vision to "create a better everyday life for the many people." This year, Ikea didn't have a headline-grabbing brand purpose campaign or new strategy but this doesn't matter. We have picked this brand because it is operationalising its purpose and now telling more stories about the great work it is doing, in a sustainable and consistent way. Ikea's brand purpose communications are becoming a more important pillar for the business with a renewed understanding that this really does matter to customers, colleagues, stakeholders and the wider world.
However, what is impressive about Ikea's purpose is that it is not new, manufactured or picking-up on the current zeitgeist, rather it is the founder's philosophy. It is the reason for the existence of the business. During the retailer's rapid ascent (and creation of a whole new category) this was lost somewhat among the flatpack, the value and the meatballs. Now this founding raison d'être has been refreshed and is being communicated to customers though strong communications and storytelling.
Ikea's 2020 sustainability strategy demonstrates the incredible level of consideration that is being made to delivering 'purpose' in the way the retailer does business. From more sustainable packaging and a commitment to divert landfill, to investment in staff and communities locally, the breadth of their built-in purpose enables the business to tell different stories in credible ways. There is flexibility and breadth in their purpose idea which provides an endlessly interesting platform for communications, as well as a guide for strategic business decisions.
Thanks to a strong, central and organising idea the business has a long-term story to tell. Last month saw news break of the latest chapter, plans for a new store in Greenwich, south-east London, which Ikea hopes will gain BREEAM 'Excellent' accreditation and be its most sustainable UK store to date. Through reinvigorating its storytelling Ikea can look to build genuine warmth and brand loyalty through a very real, community and earth-kind backbone. It is easy to get lost in brand purpose campaigns but Ikea can refresh perceptions in a compelling way because its purpose has been core since day one.
3. Bodyform/Libresse
This year saw the launch of a trailblazing and much-commented upon ad from Bodyform/Libresse. This follows a rich history of brands' taboo busting communications and campaigns that have challenged categories, and consumers, to think differently about issues that matter. The "Blood Normal" ad challenged the accepted language and semiotics around the communication of menstruation. For years, the industry had deemed that the sight of period blood was unacceptable for consumers in advertising. However, this actually served to perpetuate the 'hidden' nature of the conversation and even inferred that this was something that women should in some way feel ashamed of. The ad was based on an insight that this was no longer relevant.
Blood Normal told a story that is true for every woman. It is based on customer insight. For brand purpose to be truly relevant, it needs to speak directly to customers, to solve a problem or help them feel better about their choices. Consumers don't simply want brands to sell to them. This ad helps to create a new conversation and create a brand message that feels like it is really in touch with its audience.
The advert also demonstrates how diverse the route to a purpose-led campaign can be and how it can help define a totally unique creative.
What will be the key trends around brand purpose in 2018?
This year we have seen a far greater integration of marketing, brand and CR responsibilities. Businesses are developing innovative new team structures to ensure that different areas of the organisation are not just talking to each other, but are working as one to deliver and then elevate purpose.
This doesn't mean (as some have predicted and petitioned for) the sustainability or CR role within businesses ultimately becomes obsolete, quite the opposite. It means that CR experts are becoming more and more important for businesses, to help integrate purpose with substance across complex operations. We expect this understanding of the importance of integration to gather pace next year.
We will also see greater incorporation of purpose into brand storytelling, but with a real emphasis on positivity. This will disrupt the accepted view of purpose-led initiatives as being either overly worthy, creatively constraining or one-dimensional. We will increasingly be challenging teams to tell their organisations' stories more positively and creatively in 2018.