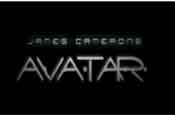 The brief was previously held by 360 Communications and DSA PR who will cease working on the business as of April 1.

Among the upcoming projects Lime will be working are campaigns for Avatar, Fantastic Mr Fox, Alvin & the Chipmunks 2 and The Chronicles of Narnia: The Voyage of the Dawn Treader.

Fox executive director of European promotions Ian Morton said: "Lime has unparalleled experience within the film promotions environment and, from working with them on many previous Fox films, we know that they have the expertise to deliver the impactful promotions our films deserve".
The appointment follows Limes recent appointment by Hasbro to create partnership activity around its brands.