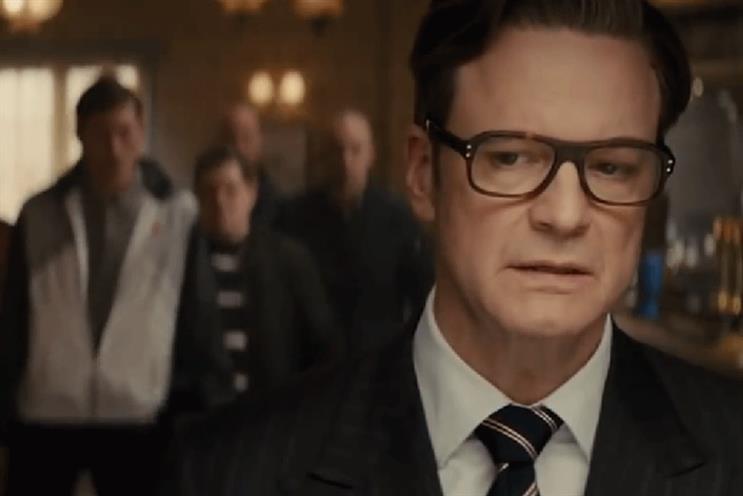 The film company is backing The Kiss Chosen One, a competition for budding radio presenters, in what it said is its "biggest single creative radio spend".
The ads use parts of the film to encourage people to enter the competition to win a three-month on-air contract.
The spots were created by Kiss' programming team in-house. Hayley Taylor wrote all the scripts, and Andy Rothwell designed the campaign logo.
Listeners can also win tickets to the premiere of Kingsman: The Secret Service. The film is about an ordinary teenager who is recruited as an elite spy, and stars Colin Firth.
The radio ads will run from Monday 5 January, and will also run online, on social media and on music TV channels such as 4Music and The Box enouraging people to enter the competition.
The TV activity will direct viewers online to enter The Kiss Chosen One over a trailer for the film. This ad will go live on 12 January and run for three weeks.
Andy Roberts, the group programme director at Kiss FM UK, said: "The Kiss Chosen One is a great opportunity for someone to be the next Kiss presenter.
"The search will start in January and we'll be auditioning and recruiting someone out there that has a unique personality and the qualities needed to engage with the Kiss audiences across the UK."
Krissie Ford, the head of client development at Bauer Media, said: "Bauer always tries to push the boundaries of the creative solutions we offer clients.
"20th Century Fox's substantial investment and support for The Kiss Chosen One is testament to the opportunities our market-leading brands can offer partners."