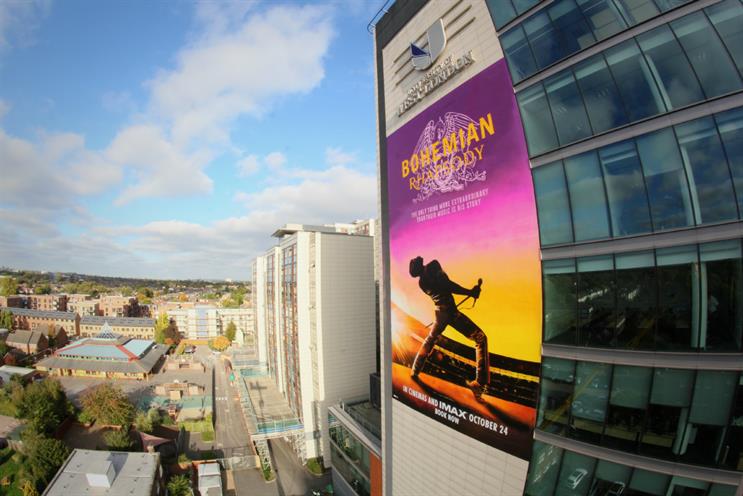 20th Century Fox has transformed an entire side of the University of West London's Paragon building into a Queen-inspired mural ahead of the release of the movie Bohemian Rhapsody.
The studio partnered out-of-home media planning and buying agency Rapport, Regency Enterprises, Global Street Art and UWL to produce the mural.
As well as promoting the forthcoming release of the film, the mural recognises the fact that Mercury earned a diploma in art and graphic design at Ealing Art College, which is now part of UWL. He later used his artistic skills to design the band's heraldic arms.
The painting of the mural took four days to complete and will remain on the Paragon building for the month of October. 20th Century Fox is also staging an immersive exhibition to promote the movie.