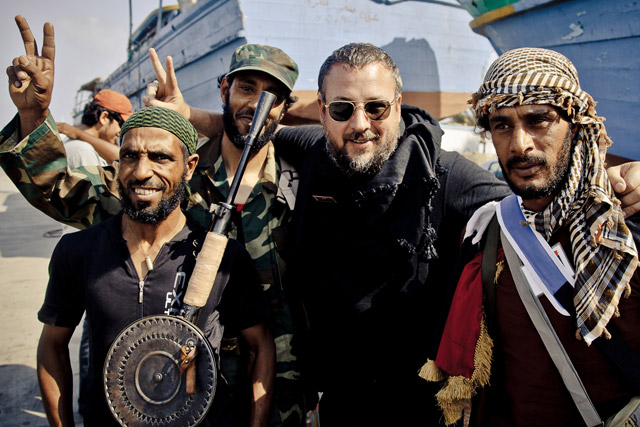 The media corporation, which includes the film studio 20th Century Fox and Fox News, paid $70 million (£44.8 million) for the stake.
Shane Smith, Vice's founder and chief executive, said the deal will help Vice become the "next global media brand" as he plans to take on major video networks like CNN and MTV.
Smith said of the deal: "We get to make all the content we want? With the best platforms in the world? Grow our brand exponentially? Become the next global media brand? And all the while own the vast majority of the company and vote 95 per cent of the board? Where-do-we-fucking-sign?"
The investment will be used for expansion in Asia, the Middle East and India, through 21st Century Fox's channels such as Star in India. The founders of Vice still own around 70 per cent of the company.
US-based Vice began as a magazine but a spokesman said the vast majority of its revenues now come from online video with only a small minority from the free print magazine.
Vice operates a youth-focused online video network covering music, art, technology and mixed martial arts, including some of YouTube's most popular channels – Thump and Noisey.
Vice is also well known for its "gonzo" style reports from war-torn or troubled locations around the world.
Earlier this year it flew former Harlem Globetrotter and US basketball player Dennis Rodman to North Korea, where he met with the country's president Kim Jong-eun.
Speculation of a deal with 21st Century Fox or News Corp began last year after owner Rupert Murdoch, praised Vice's "wild, interesting effort to interest millenials who don't read or watch established media", in a tweet.
21st Century Fox was formed when News Corporation split its TV and entertainment arm from its publishing business.