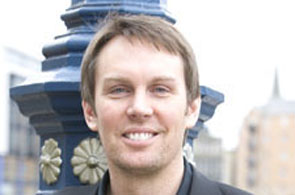 He joins 23red Regions from Resonate, part of Tangible, the UK's fourth largest marketing group. At 23red Regions he will work across the following accounts/clients: the Child Workforce Development Council (CWDC) and the Arts Council.
Gardiner's previous experience includes working on Santander/Abbey, HBOS and Marie Curie accounts.
Prior to his time at Resonate, Gardiner was the founding partner of marketing consultancy VIPR, which has offices both in the UK and Australia. Here he led as MBO of the Glasgow office, which merged with the 7-26 agency.
23red is an independent agency based in London with regional offices in Nottingham and Bristol. Private sector clients include Bacardi Martini, Grey Goose, Vodafone, Santander, Adobe, Reebok and Avon. The agency is also on three COI rosters: partnership marketing, brand strategy and creative services.