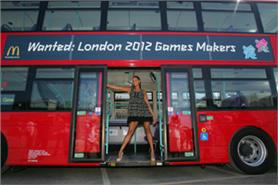 Applications for the Games Maker programme have now closed and interviews of the short-listed applicants will take place from February 2011 to February 2012 before training begins.
London 2012 organiser Locog has said it needs 70,000 volunteers to stage the Olympic and Paralympic Games in 2012.
The process , dubbed the biggest UK post-war recruitment campaign, has attracted people from all backgrounds and communities.
The Mayor of London is also running a separate campaign to recruit up to 8,000 London Ambassadors to help and advise visitors who will travel to London in Games time.
Located at key points across the city - including transport hubs, outside Games venues, and at popular visitor spots - they will provide information on what to see and do, where to stay and how to get around the capital.
The registration period for the Mayor's volunteering programme closes on 31 December 2010.
"We're thrilled with the response we've had to date for our volunteering programme and would like to thank the 240,000 people who have pledged to give their time during the Games in 2012," said chair of Locog Sebastian Coe.
"Now we begin the task of finding the right people and ensuring that we match them to the most appropriate roles. This is a long process and will take time but we're asking people to be patient – this once-in-a-lifetime opportunity is really worth it."
To leave a comment register and let us know your thoughts.