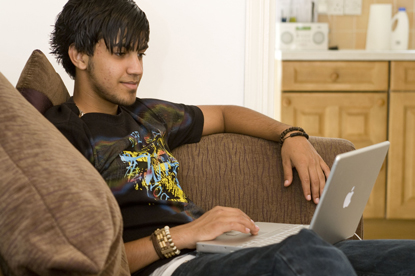 The match, which Ukraine won 1-0, was only available to viewers online after no free-to-air or pay-TV company made a sufficient offer to secure the UK TV rights.

Instead, Kenatro, an international agency selling the rights for the Ukranian football authorities, made the match available via the internet, charging users between £4.99 and £11.99 to view the game.

Fans could watch the game on the websites of a number of national newspapers, as well as in selected Odeon cinemas.

The BBC did strike a last-minute deal to show highlights of the match, which Ukraine won 1-0, but the corporation was not allowed to promote the coverage until after the live broadcast had finished.

Ahead of the match, millions of football fans criticised the decision to make the match available solely on the internet, complaining about the potentially slow streaming speeds and lack of atmosphere.

But Kentaro stated that the audience figures meant the experiment could be deemed a "great success", and that the venture has proved that it can be a commercially viable model for future sporting events.

Philipp Grothe, the chief executive of Kentaro, said: "This pioneering broadcast has been a great success. Technology has ignited a revolution in people's viewing habits and there is a new sports broadcast platform developing on the broadband enabled internet."