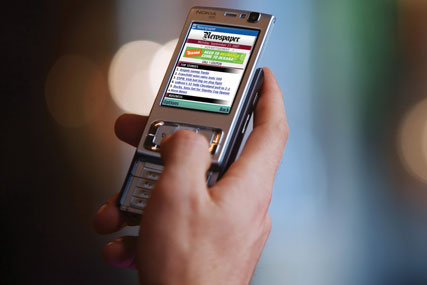 Mobile phone operator 3 is to bundle music-streaming service Spotify into a new tariff and handset offer.
Spotify Mobile will initially be available only on the HTC Hero, for £35 a month over 24 months and an upfront fee of £99.
The package includes unlimited Spotify for mobile and PC for 24 months, 750 minutes of calls to other mobiles, texts, 3-to-3 voice calls, e-mail and internet browsing.
Spotify is preparing to launch a TV service in Sweden, signalling the company's intention to be available on as many devices as possible.
The Stockholm-based music-streaming service struck a deal with Telia, whereby the telecoms firm will sell Spotify's premium service to its mobile and broadband customers.