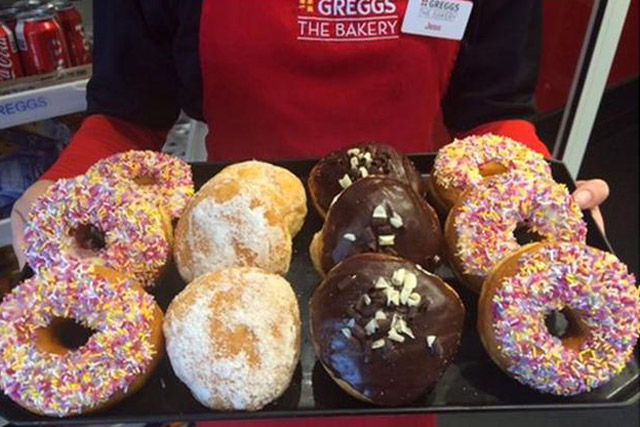 With few businesses not engaging their customers daily on the likes of Twitter and Facebook, it's no surprise that social media 'fails' have become a regular occurrence over the past few years.
In brief; an unofficial and very offensive Greggs logo started appearing in the Google image search results yesterday, which was particularly rude about both Greggs and their patrons.
This was quickly picked up by Twitter users who then bombarded the Greggs profile about the issue.
Greggs responded to the potential PR disaster quickly, culminating in a campaign to remove the offensive image, directed at Google using #fixgreggs. Google obliged, much to the delight of the Twitterverse.
Hey @GoogleUK, fix it and they're yours!!! #FixGreggs pic.twitter.com/d5Ub7qtrLG

— Greggs (@GreggstheBakers) August 19, 2014
Which begs the question; are social media fails now becoming a legitimate tactic for success?
What's clear is that, handled well, they can have a hugely positive impact on the brand – Greggs' Twitter profile grew three times faster yesterday than their average day, and a quick look at #fixgreggs shows how much positive sentiment there has been as a result of the incident. Not to mention people promising to buy sausage rolls.
There have been a number of other examples of potential disasters, such as when Burger King's Twitter account was hacked, where, through sharp handling by clued-up social media teams, there has been a net positive outcome.
Humour, self- depreciation, humility are all important in these situations, after all 'to err is human'
So here are our three tips for how brands can deal with a disaster in the making and snatch triumph from the jaws of an epic fail:
Act fast
As we all know, timing is everything. There is nothing worse than that awkward silence when the guy at the party chimes in with a comment 20 minutes after the punchline.
Don't be that guy. Before you take action you need to know what the fans are saying – are they laughing at you or with you? How sensitive is the situation? Is it a time for humour or sincerity? Assess the landscape fast and act appropriately.
React like a human
The Greggs team did a great job of replying to people in the voice of a person, as opposed to the voice of a business. Yes, you should have an established tone of voice, which best represents the brand and what people love about, it but it has to be blended with the humans who are writing your tweets.
Humour, self- depreciation and humility are all important in these situations, after all, "To err is human".
Build on the situation
Whatever has happened is history. It can't be changed or deleted, so rather than deny or ignore it, find a way that you can build on it to your advantage. Ultimately, people are looking to brands for entertainment and what better place to start than from a joke of which you are the butt?
You already have a bunch of fans and followers who are, for the most part, there because they like you – give them a reason to go into bat on your side.
The truth is, it's not rocket science. The single most important factor is the people responding at the front line. You need to trust them to act as considerate humans and understand how to best represent the brand. If you have the right team, you're 90 per cent there.
In fact, having witnessed the success of many brands in turning a negative to a positive, one wonders if there might not be some plotting the next disaster right now…
Iain Matthews is the Head of Planning at Jam