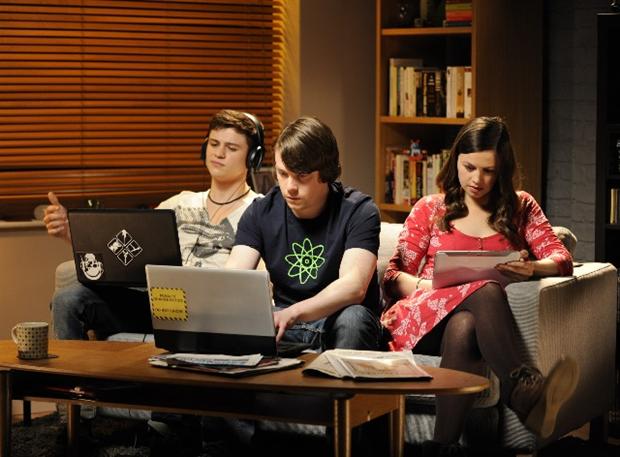 Trawling back through the annals of mobile history in the UK throws up a veritable soap opera's-worth of incest, wife-swapping, scheming, rivalry and reconciliation.
Here Marketing charts some of the landmarks of the evolution of the mobile sector, and in particular the brands, and their forebears, currently embroiled in this week's news about BT's EE deal and O2 talks.
1985
Cellnet launched in the UK – a joint venture between BT Group, which owned 60%, and Securicor, which owned the remainder.
1993
Mercury One 2 One launched as the world's first GSM 1800 network. With a move towards brand simplification that later came to characterise mobile firms, the brand eventually dropped the Mercury prefix and became One 2 One.
Advertising highlights included the mercurial Hollywood star Gary Oldman appearing in a TV spot, talking about "what makes you, you?" and the "key moments that shape your life... they are your one-to-ones".
1994
Orange became a brand after Hutchison Telecommunications bought a controlling stake in Microtel Communications.
The brand later became a subsidiary of Mannesman, latterly known as Vodafone Airtouch, before being bought by France Telecom in 2000 for £31bn.
Brand consultancy Wolff Olins devised Orange's brand values, while ad agency WCRS conceived one of advertising's most famous slogans - 'The future's bright, the future's Orange'.
1999
BT buys out Securicor's 40% stake and Cellnet became BT Cellnet.
In June the following year, the company launched the world's first General Packet Radio Service, better known as GPRS, which saw mobile use charged according to volume of data exchanged, rather than by-the-minute for calls.
It is now industry standard.
One 2 One, latterly becoming a joint venture between Cable & Wireless and US group Mediaone, was bought by German group Deutsche Telekom.
2002
One 2 One is rebranded as T-Mobile.
The same year, BT spun off its BT Wireless division from the main group and holding group mmO2 was formed. It subsequently dropped the mm and adopted the pithier moniker O2.
O2's advertising has featured the heavy (or rather light) use of air bubbles rising in water, with visually striking work that has used the instantly recognisable tones of actor Sean Bean as a voiceover. In 2012, O2 published on YouTube a look back at a decade's worth of its ads.
2008
The famous tagline 'The future's bright, the future's Orange' is no more and is replaced by the clunkier and never-to-be-as-iconic 'I am…"
2009
In September, Orange owner France Telecom and T-Mobile parent Deutsche Telekom announced that they were in advanced talks to merge their UK mobile operation, creating the UK's largest mobile operator with a 37% share.
2010
The French and German marriage was consummated and Everything Everywhere was born, with its joint owners insisting that the name would not be consumer-facing.
2011
Everything Everywhere is shortened to EE, not long after chief executive Olaf Swantee described the original name as "silly".
Although it housed both the Orange and T-Mobile brands, the latter has gradually been phased out of existence, stirring up controversy over unfair competition and resulting in an EU investigation.
2012
Kevin Bacon is unveiled as the face of EE's advertising, with a debut ad that lasts an age and sees the 'Footloose' star using the parlour game 'The Seven Degress of Kevin Bacon' to push 4G and explain how everything is connected.
2013
In July, France Telecom rebranded as Orange.
2014
BT confirmed it is in talks to buy mobile operator EE from current owners Deutsche Telekom and Orange for £12.5bn. The telecoms giant also admitted it is in talks with Telefonica about buying the O2 brand as Telefonica's chairman flies to the UK to enter talks.