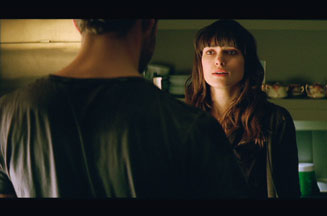 Cinema is emerging as the success story of the year. For proof, one need look no further than the box office. Since 17 October last year, 14 films have taken the number-one spot in their opening weekends with takings of more than £2m, according to ACNielsen EDI. The average - albeit skewed by Bond movie Quantum of Solace's storming £15.4m opening in October - was a healthy £4.2m.
Bond aside, computer-animated family films are a particular draw - earlier this month, Monsters vs Aliens took £4.3m. Despite the economic gloom, more than 1m people flocked to see the film, which was shown in 3D across more than a quarter of the UK screens on which it was appearing.
Another animated children's film, Bolt, which opened in February on 470 2D screens and 124 3D screens, took £5.5m in its opening weekend, with more than £1m accounted for by the latter format. It is clear that not only are consumers seek­ing out films in 3D, they will pay a premium to watch them.
Martin Bowley, managing director of Digital Cinema Media (DCM), believes the rising popularity of 3D cinema will not go unnoticed by advertisers.
'It gives consumers a reason to go and see a film above and beyond the usual experience,' he says. Bowley thinks that because of this, 3D advertising will soon follow. 'I'll be staggered if 3D ads don't appear by next year; it would be like continuing to make ads in black and white once colour TV had launched.'
Not surprisingly, cinema chains plan to increase their investment in digital technology. After all, DCM estimates that 3D films gross two to three times more than their 2D counterparts.
Three-dimensional appeal
Ad revenues for the platform are also healthy. Spend for January and Feb­ruary was down only 1.8% year on year, according to the Cinema Adver­tising Association. By contrast, all other media suffered double-digit falls.
Tim Butler, associate director of sales for Pearl & Dean, is hopeful that 3D ads will become more common as screens are upgraded. 'It's an area that has been frustratingly slow because it relies on the development of screens,' he says. 'We are talking to advertisers, and offering to contri­bute money to production costs.'
The production costs of cinema ads are cert­ainly a sticking point. The BBC opted not to renew its four-minute 'golden' ad slot after issues were raised about whether it was an appropriate use of the licence fee. A big-budget cinema campaign for Radio 1 has also been put on ice.
Rising admissions have, however, persuaded other brands to make their cinema ad debut this year. Action for Children, Kinder Bueno, The Co-operative, L'Oréal, Rustlers, Norwich Union and Mitsubishi are among the disparate advertisers to have taken the plunge. Women's Aid has also launched its first ad campaign, starring actress Keira Knightley.
Simon Willis, deputy head of broad­cast at Mediaedge:cia, says the success of Slumdog Millionaire and a plethora of British nominees at the Oscars has been behind cinema's strong start to the year. He adds that foyer activity is also garn­ering interest. 'Advertisers can see the benefit,' he says. 'They can get real standout from sampling and technology like Bluetooth.'
The film industry, unlike TV, is far from reliant on ad revenue to fund production. This means that content quality looks set to be maintained, buoying admissions, while consumers are attracted to the cinema as it continues to represent a relatively cheap night out. The fact that cinemas also provide a captive audience with a defined demographic profile, there to be entertained, is also a strong pull for advertisers.
For those brands that step up to the mark and produce quality cinema ads, the impact achieved will be worth the higher investment required.