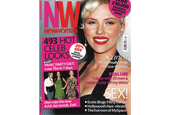 The group has invited its publishers, ad directors and ad managers, whose positions have been axed, to compete for new brand manager positions, overseeing commercial activity across magazines' print editions and their web, mobile and broadcast platforms.
More senior and editorially focused publishers are set to bid for brand managing director posts.
Meanwhile, Emap Advertising has scrapped its entertainment ad team, headed by Rob O'Brien, with responsibilities now taken up by brand managers who will sit in the male lifestyle team run by Ross Webster. O'Brien is expected to take up a new senior commercial role elsewhere in the company.
Sources close to the company said the brand managers will be expected to be "80% client-facing", while overseeing internal commercial processes and managing junior sales staff.
Brand managers will largely cover specific brands, though similarly themed titles, such as music magazines Q and Mojo, are expected to come under the remit of the same brand manager.
Insiders said that in combining three senior levels of commercial skills into one job, and demanding a largely external focus, staff would come under enormous pressure to perform.
They also voiced concerns that removing the mid-management level of ad manager risked losing a career progression route for sales and trading executives.
The restructure is not thought to have significantly affected Emap Advertising's creative solutions division, Emap².
Emap is now understood to have the structure in place and to have informed all commercial staff of their roles, including making redundancies, but has asked staff to keep details under wraps until the company-wide consultation ends ahead of its trading update on 27 March.
Meanwhile, Emap has taken a title-by-title approach to editorial structures on its London-based titles, with weekly magazines Heat, Closer and First largely escaping cuts and New Woman and Arena among those cutting staff.
Emap declined to comment on the latest developments.
The publisher last week announced the creation of three digital director jobs to lead its digital strategy across radio and its consumer and specialist magazines.