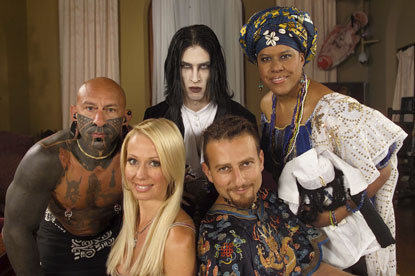 4Creative will act as the creative agency and production company on the integrated campaign, which will break early next month.
The agency will work in partnership with Proud Creative, which is handling the on- and off-air graphic identity work, to develop and deliver the campaign.
Its owner, NBC Universal, is rebranding Sci Fi Channel to Syfy next month with the new strapline: "Imagine greater."
The brand name remains phonetically the same, but the new spelling will give NBC an ownable trademark that it hopes will gain greater recognition among consumers across digital and new international channels.
Michael Engleman, the creative head of the Sci Fi Channel, said: "It was clear from the start that 4Creative had the rare benefit of being able to do a lot of things under one roof: smart creative solutions, strategic thinking and high standards."