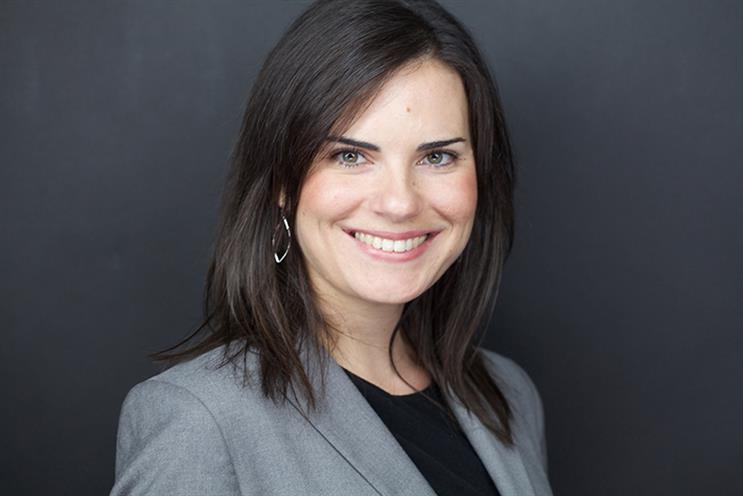 One of the great benefits of the Information Age is the amount of data available to us. We know more about consumers than we ever have. The drawback, unfortunately, is that this unprecedented volume of intelligence has created even greater challenges in terms of putting it to its optimal use. Many struggle to make sense of it all.
In previous columns, we've discussed how media mix modeling and digital attribution working together can make your marketing more effective. However, putting that knowledge into practice—and then turning that practice into actionable results—is a bigger endeavor, requiring true buy-in from nearly everyone in your organization.
Extra thought and effort will be required to do this properly, but the results will make it worth the work. When done correctly, using data analytics can impact so much more than media impressions. Your entire business will benefit. And that's the bottom line, isn't it?
Here are five steps you can take to ensure your marketing measurement optimally works for your organization.
1. Set clear objectives. Your strategic goals are like the North Star leading you in the direction you want to go. To stay on track, all of your sales and marketing activities need to connect directly to those objectives. To ensure this, they need to be designed, set and communicated from the top down. Members of the C-suite—at the very least your chief marketing officer and chief financial officer, if not the CEO—must get together, determine which goals are important to overall strategy and results, and be able to communicate their purpose and intent effectively.
Too often, companies are so wed to departmental silos that they do not understand how decisions in one department (say, financial) can affect another (say, marketing) and vice versa. Setting the company's strategic goals at the highest levels ensures buy-in corporation-wide. It also keeps your business on track.
You're not measuring to prove what you already know. You're measuring to determine a plan going forward.
2. Identify your KPIs. If goals are set well and communicated effectively, this should be a breeze. When strategic goals are unclear, though, setting KPIs can be difficult. Unaligned departments wind up looking for different outcomes, and each one sets its own—and often opposing—KPIs for the same marketing activity. This only leads to confusion and cloudy reporting: A campaign that might be successful by one measure can be a complete failure by another. Aligning your business goals should help identify the KPIs you need to measure.
One caveat: Keep your KPIs limited. Looking for more than three indicators will only lead to more confusion. If you find yourself needing more than three to judge whether a marketing activity is working, it might be time to go back and readjust your goals.
3. Get everyone on board. Again, if the first two steps are completed correctly, this should be straightforward. If the top stakeholders are aligned, communicating the goals should come naturally, with clear explanations getting buy-in all the way down the line.
It is equally important to get external stakeholders—especially media agencies and data-analytics companies—on board. Just as internal departments might have competing agendas and different definitions of success, so do outside agents. If they know what you're looking for and why, they can plan and evaluate in alignment with your overall objectives.
And don't be afraid to let the data analytics and media agencies speak with each other. They work for you. They only truly succeed when you do. If they don't, you should look for new partners.
4. Set your nomenclature. Just as you need everyone on the same page and your KPIs aligned, you also all need to speak the same language. Terminology is crucial. If one group is planning an online promotional activity on an affiliate's website and another group is measuring against some ad-server numbers from tagged data, there could be some mismatch in terms of what is being referred to, which can lead to erroneous results, even if both groups think they are measuring the same thing.
If the nomenclature on your media plan (what you are trying to do) and your data analysis (what you actually did) don't connect, the results won't match and the work will be for naught.
5. Optimize against your results. This one seems obvious, but it's amazing how many people don't do it. You're not measuring to prove what you already know or to confirm what you already believe. You're measuring to determine a plan going forward. Your measurement must be actionable. Don't be afraid of adverse results.
Any measurement task should be looking toward future strategy. Take what you've learned and adjust your media mix and digital strategy going forward to achieve better results. Doing measurement without optimization is only solving half the equation.
(Five tactical tips to boost your marketing measurement in today's digital economy can be found in my previous column.)
I don't claim that any of these steps are particularly "secret" or unknown, but it's amazing how few marketers actually follow through on all of them. But doing just that can make a world of difference for your strategy and your business. And that's the ultimate testament to your marketing efforts.
—Irina Pessin is managing partner at Data2Decisions USA.