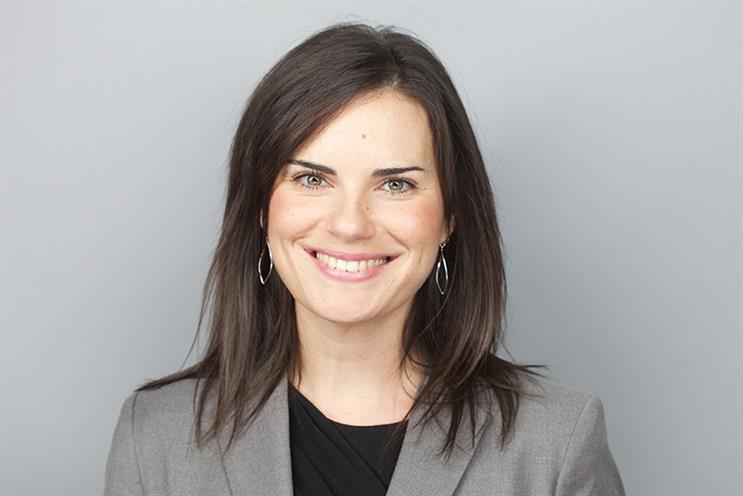 It has been 27 years since the Internet (in the form of the World Wide Web) upended marketing and nearly 10 since the iPhone revolutionized it again with mobility. Yet many marketers are still behind the times when it comes to tracking and managing the digital economy.
The Information Age contains so much data, it's hard to know how to sort it all out or even where to begin. But the longer you hold off, the more likely you'll be left behind.
Fear not. Below you will find a quintet of tips you can implement quickly to ensure maximum impact of your digital marketing measurement.
1. Use technology to your advantage. Digital technology has provided us with the greatest measurement capabilities we've ever seen. With simple procedures like A/B testing, online tracking and monitoring, and mobile coupons, we can now target small groups of active consumers with different messages and track effectiveness before going out to the masses. Unfortunately too many marketers are still holding back. Either they don't know these tools are available or they're not willing to put them to use.
Don't let that be you. Make testing a priority either by demanding it from your media agency, developing the expertise internally, or hiring a consultant such as Data2Decisions. The days of putting something out there and hoping for the best are over.
2. Look forward, not backward. There is sales data, traffic data, social data, mobile data. We have so much data. It's everywhere. It's hard to know what to do with it all. A common tack by brands is to use data to justify that which they have already done. They will too often focus on a certain amount of clicks or impressions a campaign has generated. That is incomplete at best.
Instead, you need to use data to inform decisions. You can use these fast-moving metrics of the digital age to do more than analyze information. Using digital data to determine which KPIs are the most effective at achieving business goals—and which marketing elements affect those KPIs—you can be more agile with your media budgets, using them to predict and anticipate sales.
A simple guiding principle to follow: Stop using data to justify what you've done and start using it to determine what you will do.
3. Maximize your owned and earned opportunities. No element of marketing works in isolation. That includes the media you control and is unique to your brand (owned), as well as media mentions you get (earned). Just as you measure your cost-per-click in display and search campaigns, you need to determine how much Facebook Likes, Instagram photos, and tweets (and retweets) are worth.
The consumer journey is no longer linear. Paid media, if done well, influences your owned and earned channels and gets more sales, which in turn should inform your marketing decisions. Begin viewing the customer journey holistically and know where the values of all touchpoints are along the consumer's path.
4. Use branded content strategically. Every recent pitch I've been a part of has included the question: "How much should I be spending on branded content?" Being a relatively new area, it's hard to know how much one should be spending on things such as original content pieces, program sponsorships, and branded events. However, branded content—just as all other content—certainly has value.
Although branded content's first goal is often to lift brand awareness, build brand affinity, or change brand perceptions, it also should ultimately have an impact on your sales and bottom line. It's only after you can identify that effect that you can know the content's true value and, therefore, determine your spend.
Branded content is a part of your marketing ecosystem. You need to understand how it, along with all other parts of that ecosystem, work together, affect one another, and how—together—they all impact your business goals.
As such, branded content should be measured alongside traditional advertising, using relevant performance metrics directly related to that piece of content (e.g. specific audience program ratings or online impressions). At the same time, survey, attitudinal and/or performance data can help you understand consumer sentiment toward a particular piece of content to inform future strategy.
Ultimately, a key rule to follow is this: You need to make branded content decisions from the head, not the gut.
5. Measure digital alongside traditional media. As noted in a previous column on digital attribution, you need a full picture of your marketing effectiveness. That means adding digital attribution to your traditional Media Mix Modeling (MMM).
While MMM looks at the big picture, digital attribution gives you the granular, individual information. Our internal research has shown that when MMM and digital attribution are done together, clients can see an up to 20 percent increase in overall marketing profitability, which is bigger than with MMM on its own.
In a digital economy—and particularly if your business is trying to grow its online presence and media spend—digital attribution will help you become more tactical, make better decisions, and improve your bottom line because the opportunities are that much greater. Put someone in charge of it to make its implementation as smooth as possible and seamlessly integrate it with your overall measurement strategy. And please, if you're still using last-click attribution, do away with it, even if it's the simpler thing to do.
While we've moved beyond the point of the Internet as the "Wild West" of marketing, there is still plenty of disorder to go around. The above five steps will get you well on your way to making sense of the chaos and maximizing your digital marketing measurement.
—Irina Pessin is managing partner at Data2Decisions USA.

In our next column, which will publish in mid-June, valuable tips will be offered on the best ways to ensure your MMM/attribution models get implemented effectively and drive growth for the whole organization.