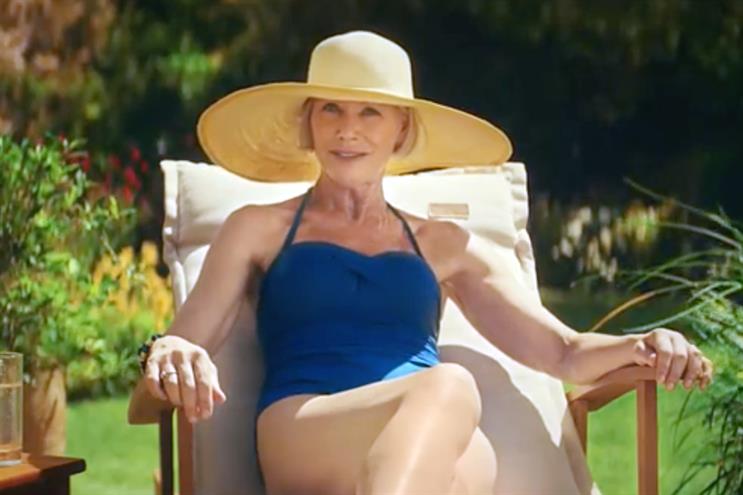 Here's a fun game. Go to Google image search, type in "over-50s", hit go and guess how far you'll have to scroll before finding anything other than sun-drenched photos of what appear to be the same pastel-clad couple approaching their twilight years with – shudder – dignity.
It hardly needs to be said that this kind of imagery does not give a representative picture of the age group. But for brands, its prevalence could be causing serious problems. The spending power of over-50s has never been greater. They make up a third of the UK's population but hold 80% of the wealth and their consumer spending has grown on average 4.4% annually for the past decade, compared with 1.2% for under-50s.
89% of respondents said they believed brands weren't interested in them.
But this is an opportunity brands appear to be neglecting. A survey of 50,000 people – the largest of its kind in the UK – by over-50s insurance company SunLife recently uncovered some startling facts.
Eighty-nine per cent of respondents said they believed brands weren't interested in them, 74% thought they were never represented in mainstream ads and 72% thought the representation of people over 50 is an outdated stereotype.
The reality? The study found that over-50s feel younger than they are, they're enjoying life more than ever, are busier than ever and care less about what other people think.
They love adventurous travel, sport and being active, and are starting more businesses. Many are single and on the dating scene. "A lot of them are getting tattoos for the first time, or adding to their collection of tattoos," SunLife chief executive Dean Lamble says. "This is a very colourful time of life. They're not conforming."
SunLife's findings helped inform its first above-the-line campaign, "Welcome to life after 50", which launched this month.
The development process was revelatory, Chris Gallery, joint chief strategy officer at Mother, which created the campaign, says. "Normally, we can find a lot of brands and campaigns we can look to for inspiration," he explains. "I really came in thinking that, say, Nike or Under Armour might have done an over-50s campaign and it just wasn't there."
But if the market opportunity is so clear, why aren't brands speaking to this segment? "I think they view the over-50s market as not as marketable," Lamble says. "If you look at car ads, a lot of them have millennials driving the cars, but we know that over 60% of cars are bought by people over 50."
For Vicki Maguire, joint chief creative officer at Grey London, the problem is institutional. "Advertising as always is behind the curve," she says, and speculates that the tendency to feature young people stems from the industry being "run by a bunch of men in their forties who are scared of getting old".
Age is an issue Maguire has had to grapple with recently, as Grey creates its first campaign for Marks & Spencer since winning the business last year. The retailer is aiming to turn around a long decline in clothing sales, which many commentators put down to its struggle to appeal to older and younger consumers at the same time.
The new campaign is "not a massive shift", Maguire says, but it does develop the messaging in one key way - it will be aimed at a group of consumers connected by an attitude rather than demographic characteristic.
M&S has always had a strong proposition, Maguire says. "What they haven't done is actually had a tone of voice – they've never really had an attitude or point of view, either on fashion or on the world."
By articulating that point of view, Maguire admits the retailer will turn off some shoppers. But she says it will put M&S on a more sustainable footing because young people who buy into the brand will stay with it as they age – and this also means there is a place in the advertising for older models and celebrities, so long as they reflect that attitude.
"Just depicting somebody old doesn't say that you are for that demographic," Maguire says. "What is it about your brand that is going to appeal to an audience that is not dead yet?"
Gallery agrees that advertisers should not force older people into their ads for the sake of it. "One argument is that when you're targeting a group, do you have to overtly call them out?" he says. But Gallery points to a 2009 Lastminute.com ad featuring an elderly one-armed man recounting his outrageous life story as a good example of a campaign that avoids tired stereotypes while being "perfectly right" for its brief.
Whatever the strategy, it's not just the grey(ing) pound that's at stake – brands need to be aware of the effect that their strategies have on the whole consumer base, Lamble says. "The younger generation now expects a brand to stand for everybody," he says.
A growing number of millennials "are quite savvy and they're saying 'this is all one big production – I now see how marketing works and I don't want to be part of that production'."
The way out of that trap, surely, is to show us as we really are.