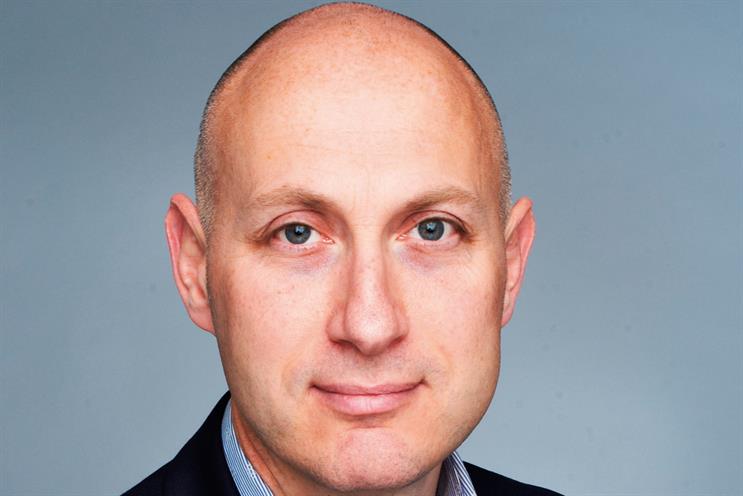 Within a communications industry preoccupied with the next big thing, the Media Business Course, now celebrating its 50th birthday, enjoys an affection and a loyalty rare for an institution that has hit middle age.
Quite how it has managed this defies easy explanation. The structure of the course, which operates under the auspices of the Advertising Association, has not changed fundamentally since some 30 delegates signed up for the first MBC at a technical college, paying just under £50 each for the privilege.
The idea of splitting the delegates – some 120 of them – into syndicates to tackle a live brief from a major client was first introduced as long ago as the early 70s.
But by tweaking its offering to reflect an evolving media landscape, the MBC has helped more than 6,000 delegates create and deliver effective media plans.
The formula is designed to exploit the industry's collective competitiveness. So much so that a lot of lights at Brighton's The Grand are guaranteed to burn late into the night as delegates fine-tune their presentations to a panel of clients and judges.
Adam Freeman, the MBC's chairman, says: "Nobody wants to be in the team that got it wrong."
Kathryn Jacob (pictured below), Pearl & Dean's chief executive, a speaker at this year's course and a one-time delegate, remembers being part of "probably the most dysfunctional MBC syndicate ever".
"We got little sleep and we fought over everything," she laughs. "It's a situation in which you either thrive or end up sobbing in your room."
At the same time, though, the experience of working within a syndicate brings about a camaraderie that extends well beyond the end of the three-day course.
Rosemary Michael, the MBC's administrator and its driving force almost since its inception, recalls bumping into a group of former delegates who had been breakfasting together at a London hotel two years after working together as a syndicate.
The MBC flourishes because of the industry's eagerness to perpetuate it. Senior executives who were once delegates themselves now ensure their bright junior staff get the MBC experience.
Meanwhile, long associations with the MBC by leading industry figures stem from the impact the course made on them as delegates.
Carolyn McCall (pictured below), easyJet's chief executive and now a regular MBC speaker, was working as a planner at The Guardian when she was a delegate in 1987. She was part of the syndicate that made the winning pitch for a high-juice campaign.
"I'd never presented before and I was terrified," she recalls. "But it turned out to be one of the best things I ever did. Meeting people from so many disciplines and learning from the best in their fields gave me a completely different perspective on the role of media."
Grant Millar, a one-time syndicate leader and former MBC chairman, is the global brand director at Carat. The company values the MBC so highly that it plans to invite some of its young executives to pitch for places, which now cost more than £2,000 apiece.
"The MBC gives you the opportunity to think about media's role from end to end in the communication process," he says. "Whether you're a media planner at an agency or a media manager at a client company, you get to think about what you're doing objectively."
Remarkably, the MBC fulfils a need that has not diminished since Frank Monkman established it. The then media director at Coleman Prentice & Varley wanted to set up a course for people working within media who largely learned on the job.
However, the early courses were attended by as many senior people looking to learn more about media as they were by twentysomethings.
Today, the MBC's enduring success lies in large part to the fact that it is run by and for the industry, resulting in a constantly high calibre of speakers. Jeremy Bullmore, Sir John Hegarty and Cilla Snowball are all sharing their experiences this year.
"These are real role models," Michael says. "A lot of the people on the course aspire to be like them."
Michael, who was awarded an MBE this year for her long association with the MBC, is regarded as a key reason why the course continues to flourish. This is helped by a management committee kept fresh with new blood from the industry.
However, many believe the MBC's success is down to the way it is structured around a pitch. These are made as realistic as possible, with syndicates confronted with challenges ranging from a Transport for London campaign to reduce the number of road accidents involving children to the launch of a new hybrid car for BMW.
"This is a unique training experience for people whose next step might be to manage a small team, when they may get to run a pitch for the first time," Millar explains.
"Not only do you get an intense amount of learning about media, but how to run a big and diverse team and what it takes to pick a team that can work together."
For the MBC, the biggest headache from now on may be how much more it can cram into what is already an intensive three-day event as the media scene grows ever more complex and extensive.
Speakers from Twitter, Facebook and Google at this year's course, which has also embraced direct marketing and PR, reflect how it is trying to stay ahead of the game.
But as Millar points out: "The definition of media has blurred, greyed and extended. Expressing that has become very difficult."