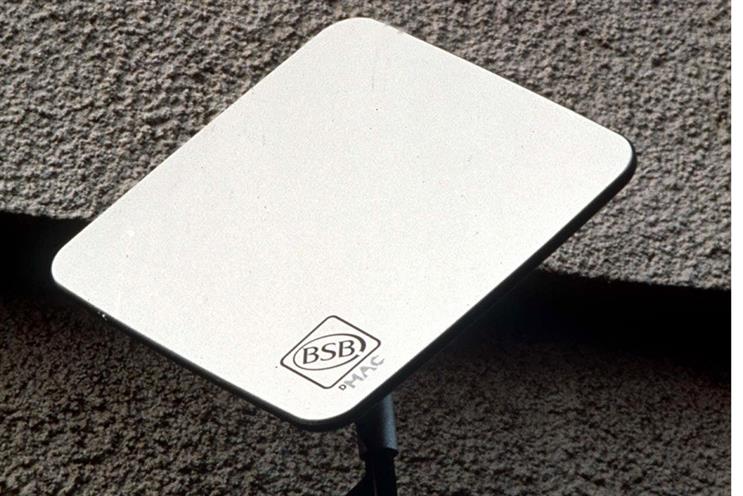 Satellite broadcasting as we know it in Britain today was shaped by a dramatic confrontation – and an eventual merger – between the two organisations determined to dominate the new medium.
In one corner stood the Rupert Murdoch-bankrolled Sky Television. In the other was British Satellite Broadcasting, a consortium comprising Granada TV, Pearson, Virgin, Anglia TV and Amstrad.
As the rivals went head-to-head in 1990, nothing seemed to symbolise the differences between their two offerings more than their radically different satellite dish designs.
BSB's eclectic mix of arts, sport and en­tertainment programming was epitomised by the Squarial. Not only was the flat, square-shaped antenna aesthetically appealing, it was much smaller than most of the other satellite dishes available at that time.
It was certainly an unobtrusive answer to one of the biggest problems many would-be viewers had with satellite TV – having an ugly great dish screwed to their wall or roof or installed in their garden.
And it was altogether different from Sky's rather cheap-looking wire-mesh alternative that seemed to reflect the broadcaster's more populist programming.
For BSB, the Squarial became its unique selling proposition and was seen as the means of differentiating itself from its competitor.
As a result, the Squarial was put at the heart of its ad campaign. Its shape was used on all of its channel logos, its corporate logo and in print promotions. Even its well-remembered advertising slogan declared: "It's smart to be square."
Unfortunately, the Squarial never got a chance to prove itself. Just as in the war between the VHS and Betamax video systems, potential customers chose to wait and see who would win rather than risk buying potentially obsolete equipment. And the Squarial's fate was sealed when a manufacturer began selling a dish suitable for receiving both BSB and Sky broadcasts.
Not that the Squarial could have survived much longer anyway as both BSB and Sky, burdened with escalating debts and huge start-up costs, merged in November 1990 to form British Sky Broadcasting but marketed as Sky. The merger is reckoned to have saved Sky, which, unlike BSB, had very few major advertisers at the time.
The arrival of BSkyB marked the end of the Squarial. Although, if you keep your eyes open while you're out and about, you can still see the odd survivor hanging around.