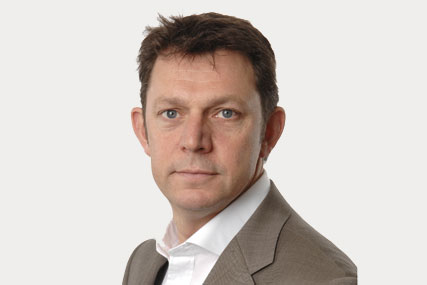 MW: How is Sky's tailored advertising service AdSmart being implemented?
JT: Sky AdSmart uses information provided by our customers to substitute standard ads with ones we believe are more relevant to their interests, using the Sky+ HD box as a kind of ad server. It is up to our customers whether they choose to take up this service, so we are committed to providing our subscribers with all the information they need to help them make an informed decision.
MW: When will Sky AdSmart be available for advertisers?
JT: Sky AdSmart was successfully rolled out last year on our online TV service Sky Player. The next step will be to roll it out on Sky+HD boxes, which could begin towards the end of 2012. As the rollout progresses, we will get in touch with customers to help them decide whether they want to be involved.
MW: Is tailored advertising the salvation of spot advertising?
JT: This is about not about saving spot advertising - TV advertising continues to deliver an emotional impact that other media channels struggle to emulate - but rather about making it even more effective. For advertisers, this means refining the medium and the message, while consumers are delivered advertising that is more tailored and relevant to their personal circumstances.
Spot advertising remains a powerful force, but anything that makes it work harder for advertisers - and delivers a more satisfactory experience for viewers - can only be a good thing.
MW: Which brands will be most suited to tailored advertising?
JT: Any brand that believes its advertising would be made more effective through further segmentation of its audience and the delivery of bespoke messages to those segments. Those segments could be geographic (think cities, towns and villages) or demographic (think age, number of kids, income). They could even be based on an entirely different set of interest-based criteria, such as TV package bought via subscription (think music, sport, news, movies and arts).
MW: Do media agencies need to develop new skills to engage with tailored advertising?
JT: There is no great step-change for media agencies: the main thing to remember is that tailored advertising innovations such as Sky AdSmart open up new opportunities for brands to reach out to consumers with messages that are far more relevant.
MW: Is the lack of an agreed standard metric spanning TV, online and targeted TV ads an impediment to the success of tailored ads?
JT: No. As the convergence of TV and online continues, the market will find a suitable metric to measure the impact of new methods of advertising. This doesn't concern us too much at the moment. Instead, our priority is to clearly communicate the benefits of Sky AdSmart to our customers and advertisers so we can establish this exciting new advertising format within mainstream media.
MW: Will Sky's acquisition of Virgin Media TV enable tailored advertising services to grow more quickly, thanks to the scale this brings?
JT: Increased scale will certainly help, but the success of Sky AdSmart is more dependent on successfully engaging consumers and advertisers by demonstrating the benefits of specifically tailored advertising in a clear and transparent way.
MW: And do you see growth in mobile TV?
JT: Both Sky Mobile and our online video service Sky Player are central to Sky's multiplatform, multiscreen vision. Extending our services onto new platforms and devices is good for customers, good for content owners and good for advertisers. We have already made excellent headway in mobile, with more than a quarter of a million mobile TV subscriptions, more than six million apps downloaded and millions of unique users enjoying our mobile content.
With customers increasingly expecting to be able to access content on any screen at any time - coupled with the continued success of the iPhone, iPad and Android - mobile viewing will only increase.
MW: Will internet-connected TV sets and set-top boxes fundamentally change viewers' relationship to content and brands?
JT: Customers' fundamental demand for the best content delivered in a intuitive way will remain as strong as ever. And they will place their trust in brands such as Sky that have a proven track record of securing the best content and packaging and presenting it in a way that makes sense for viewers.