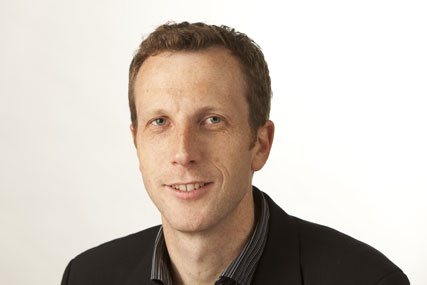 MW: What are the aims of Canvas and who are the brains behind the project?
RH: Project Canvas is an open internet-connected TV platform that will combine broadband and broadcast content and deliver it to consumers through digital terrestrial television. We will become a fully independent Joint Venture listed at Companies House this summer, but we are already running as an independent business equally funded by our six partners the BBC, BT, TalkTalk, Channel 4, ITV and Arqiva.
Kip Meek was recently appointed to lead the Board as non-executive chairman, and as project director I am accountable to that group. Key personnel include marketing director Tim Hunt, formerly at Freeview; chief technology officer Anthony Rose, who joined from the BBC iPlayer in March; launch director Greg McCall; head of business planning Susie Buckridge; creative director Fani Sazaklidou; and HR director Louise Wilson.
MW: The BBC Trust approved Project Canvas last month, but what still needs to be achieved before the commercial rollout next year?
RH: Over the summer, all six partners will sign the shareholders' agreement to constitute a formal Joint Venture and so become an independent business. Over that period, we have a lot of work to do from a technical perspective to contribute to a common specification via the Digital TV Group (DTG) and the Canvas-specific elements.
We're submitting new specs to the DTG at a rate of three or four every month, with the last set due to be published on 19 August. By the end of this month (July), we will release a timetable for the publication of the Canvas-only elements so manufacturers and content providers can support Canvas. We will be ready to launch in the first half of 2011, but the consumer brand [rumoured to be YouView] won't be announced until after the summer.
MW: How does Channel Five's withdrawal affect the project?
RH: The practical impact relates to funding - with one less partner, the cost is split between six rather than seven members. We would welcome Five back on board if new owner Richard Desmond decides it should rejoin, but I don't think Five's withdrawal has had a significant impact. Engagement with other parties took a bit of a pause following Five's departure, but we are considering other companies as potential partners.
MW: If Canvas takes off in the way the iPlayer did, greater demand for bandwidth could become an issue. How will you reconcile that demand?
RH: Canvas will fuel video-over-internet growth and we have tried to be very clear what load it will put on the network. We published the traffic volumes we envisaged in our initial proposals and ISP feedback has been positive. Network operators make a massive investment in infrastructure and, with Canvas being as open as possible, they can match their investment with likely demand far more easily. In the longer term, broadband speeds become less of a constraint. No-one expects to pay for electricity by the speed it comes out of the wall, you expect to pay for how much you use.
MW: Will Canvas be harmonised with connected TV standards such as Hybrid Broadcast Broadband TV (HbbTV)?
RH: The Canvas specification has many core elements common to HbbTV. We want to see a common standard forming the core of as many connected devices as possible and Canvas is working with the DTG to push hard for that outcome.
MW: How will Canvas compete with Google TV, Sony, Samsung, Yahoo and Sky?
RH: Canvas is backed by people who understand content and distribution and are trying to deliver a seamless TV experience. Many IPTV services to date have been very web-centric. In other words, you may be able to connect a TV to the internet but then you realise there is not much content available, or that content is hard to find. Canvas will be a televisual experience: a better version of the everyday experience rather than a web-type environment. Canvas is also there to meet the needs of the Freeview audience who have already decided not to subscribe to Sky or Virgin - we are not competing head to head.
MW: Canvas will no doubt make full use of the cross-platform promotion afforded by its partners, but how important will marketing the service be?
RH: It's critical. That's not to say we will blitz every poster site in Britain, but the BBC iPlayer's branding was successful because it clearly explained the concept of catch-up TV to consumers.
Our marketing budget is £48m over four years, and a key part of the team's job will be to explain the benefits of an IP-connected service to the public. We need to convey why they should pay for a device that gives them better access to a wide array of content, and why it is a better everyday TV experience.