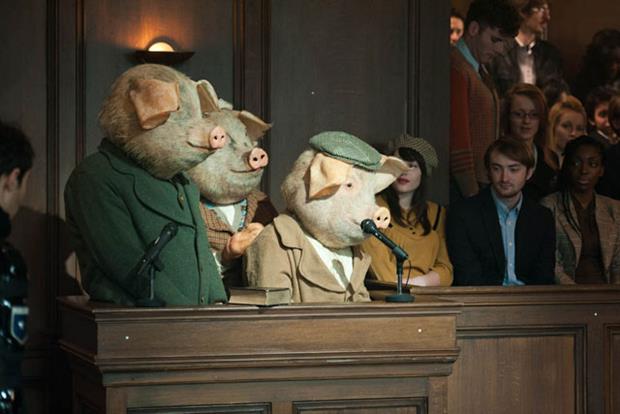 Television commercials were the reason I wanted to get into advertising. I grew up with the Cresta bear, The Smash Martians and John Smith. Then I was inspired by the dog, cat and mouse for Real Fires, Nick Kamen in a launderette and getting to the beach before the Germans for Audi.
Beautiful films that were made with love and care. Great casting, performances, editing and of course music. So much magic was created by placing the right track on the right film. In many cases they were better than the programmes they interrupted. They entertained and captured the imagination of the nation.
Then I was lucky enough to make a few of my own and they helped to build my career as well as take me all over the world. LA, Capetown, Shepperton. Even a trip to the Galapagos Islands. Okay a lot of ads on TV are pretty poor, but let's not talk about those. Let's just admire the sparkly jewels that are Sony "Balls" or John Lewis "The Long Wait". The Guardian "Three Little Pigs" (above) and Ikea "Beds" for example.
Every frame is a beautiful photograph
For my favourite ad of all time I could have gone for various Nike epics or small Volkswagen or Skoda stories but in the end it's Levi's "Creek". The best in a remarkable series that ran for around twenty years. A small human story shot in an epic location. Every frame is a beautiful photograph. The music starts with a gentle coral piece then rips open with a grunge guitar. It still makes the hairs on the back of my neck stand up.
And what of the future? TV production is currently getting the arse ripped out of it by procurement.
All that magic is in danger of being swapped for flat lighting and bland library tracks. Let's not let it happen.
To mark 60 years of TV advertising we're asking readers to vote for their favourite TV ad of all time. Click here to vote in our poll