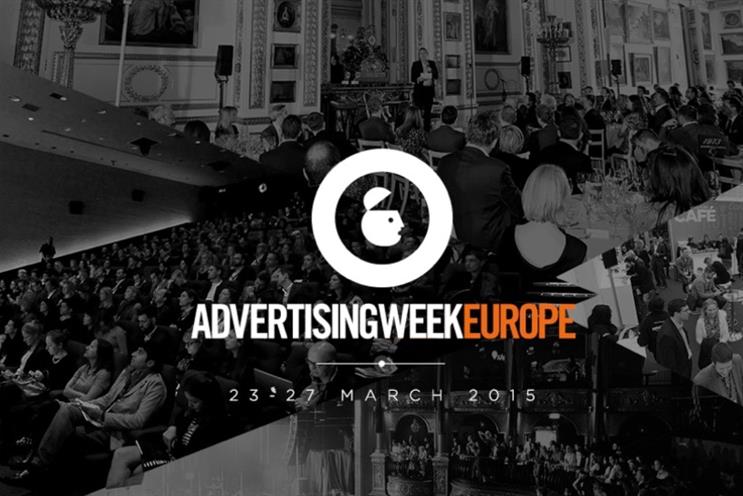 One of our reporters ended up in hospital, we all ate too many sweets and everyone is a bit jaded. But unfortunate incidents with cakes and nuts aside, AdWeek provided the industry with a range of talking points. (Not that anyone wants to talk about advertising anymore. Ironically for an event billed as Advertising Week, advertising itself was the last thing anyone wanted to talk about.) From storytelling, to programmatic, the rise of the new visual influencers to dark social, and even more programmatic, the word advertising was conspicuously absent.
We know the demanding schedules of many of our readers meant they couldn't spare the time for the four day event. While those that did were torn between the demands of the office and the allure of the somewhat eclectic schedule. With this in mind here are the seven key takeouts from this year's event:
1. Authenticity remains at the top of the marketing agenda
From Craig Inglis to Katie Price, AdWeek's leading stars focused on the importance of authenticity in driving consumer trust. At any given panel or discussion the A-word was never far away.
Grayson Perry CBE, the artist and ceramicist, even pointed to Adland's growing obsession with growing beards as an "ironic attempt to reject conformitism and strive for authenticity".
While Matt Elek, managing director of Vice EMEA, warned delegates, that while a lot of brands say they want to be edgy and authentic, by the time they get into what edgy is going to entail, they "get nervous about anything that's not mainstream."
But while it would be tempting to dismiss this focus on authenticity as little more than hype, the marketing power of brutal truth was placed into sharp focus by the marketers' behind Sport England's #ThisGirlCan campaign.
2. Innovation is everything
The need to shift the innovation agenda from words into actions was also high on the agenda. At Marketing's packed-out Start-up State of Mind session, Huib van Bockel, Red Bull's former UK marketing director, declared that marketing has become like Tinder in that "consumers choose whether to engage with content or swipe it away."
While Unilever's global marketing strategy director Jeremy Basset, added that big brands should fear disruption from smaller, nimbler businesses but shouldn't make the mistake of trying to become a start up.
3. The big data and personalization backlash has begun
Big data may remain at the top of the marketing agenda but marketers enamored by what they can do were once again reminded to stop and think if they should. Comedian Dave Gorman warned marketers that personalized ads run the risk of instrustively overstepping the mark.
4. Women are challenging the status quo
In the age of the soundbite where it sometimes feels like any given statement has been signed off by an army of PR professionals, the straight talking of Kate Robertson, global president at Havas Worldwide, cut through the clutter.
Speaking at the Cosmopolitan: A Celebration of Female Talent event at a packed out Kensington Palace, she declared: "Women are not being paid enough, we are not being promoted enough and mostly we are treated appallingly, it's not good enough."
In a panel celebrating ten years of Grazia magazine, brands were reminded of the potential embarrassment of new legislation, which will require companies, which employ more than 250 people to publish the discrepancy between men and women's pay.
Elsewhere, even Sir Martin Sorrell weighed in on the work/life balance debate admitting to Campaign that he did not always get it right, in terms of his career being "ultra-important and probably overly important," Noting that "few people can do all three" when it comes to family, society and career.
5. Brands must embrace the new visual economy
The power of video and visual marketing also remained at the top of the marketing agenda. A panel discussion reminded marketers that securing the most high profile, or most followed influencer is not always the right strategy for marketers. Instead they should shift their focus to building relationships over time with credible partners. "To me it is about quantity not quality I would much rather choose a partner with journalistic integrity and a credible voice," explained Heather Mitchell, head of global brand PR and social media at Unilever.
6. Adtech is staking its claim on the creative landscape
Programmatic may have staked its claim on the marketing lexicon but agencies believe that education for brands needs to step up a gear. But marketers would be forgiven for believing the debate on programmatic has been stuck on pause, with former Universal Pictures VP Dawn Paine, declaring the creative opportunity remains untapped. She said: "As soon as the creative agencies start engaging in this space we can start seeing some contextual and relevant advertising examples that are creative, until then we are stuck in the same dialogue."
In fact in many ways the industry being stuck on pause could itself be a key, yet somewhat unwanted theme for AdWeek. Despite the fact it feels like it has been the year of mobile since the dawn of time execs from Facebook and Google took to the stage to declare that marketers still haven't 'nailed mobile'.
7. Diversity is more than a buzzword
Amid the inevitable industry naval gazing that accompanies an event like AdWeek some of the most interesting activity flew below the radar. All week we heard about the importance of diversity, authenticity and the need for business and brands to make a positive impact on the world around us. While a myriad of agencies were discussing these issues between themselves Carat put these ideas into action with its Discover Media initiative. The agency ran a live pitch for 30 school children from Regent High, in Euston who were tasked with launching a new pair of Adidas trainers, with the help of Carat's mentors. They then pitched their ideas to teams of industry experts.
Carat's managing director Matthew Hook, said: "We've all got the same problem – we all needs lots of people who really understand the internet and are really interested in technology. There's a skills gap; we need more and more of these people."
The real heart of solving this problem lies not the opportunity for another networking event, panel discussion or column inches, but actions. Even at AdWeek authenticity has the potential to be more than a marketing buzzword.