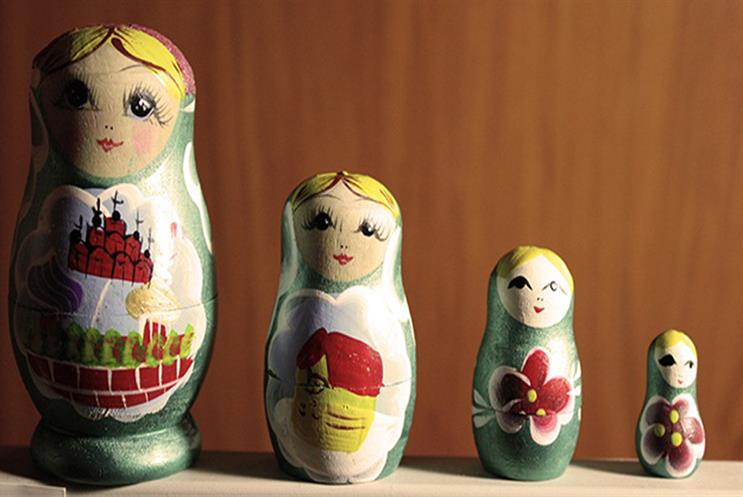 By listening to my clients, being as passionate about their business as they are, not being afraid to challenge and underpinning it all with dedication and rigour, I grew a £750k per annum account to £2m in just three years.
Of course that wasn't 100% me – the smart creatives and strategists and my wonderful client service team had rather a lot to do with it. But, as the front line of client communication, here's how client service people can lead the growth of existing business:
1. Don't over-stretch the agency
• Be clear about your agency's vision - what you are offering and your core competence. There is no point in offering to roll out your biggest client's next CRM campaign if you don't know the difference between data mining and data warehousing. It will destroy trust and damage your core business.
2. Understand everything
• Understand your client's personal motivations. I once had a client with one eye on a global promotion so it was important to contextualise ideas on the world stage.
• Understand your client's sector - read industry magazines, sign up for google alerts, visit outlets, experience the brand first hand wherever you can.
• Read all of your client's research – get invited to research debriefs, not to look keen but to truly get under the skin of the brand.
• Monitor their customers. Many years ago, my agency conducted some free of charge focus groups on behalf of a client – needless to say the findings led to business that more than paid for the groups.
3. Converse
• Find time to talk to your client as well as email. It's human and real and often much more efficient. Very few people read all the way to the end of an email – much less effort is put into reading it as writing it. With that in mind, pick up the phone or swing by the office.
• LISTEN and read between the lines; observe body language, reflect back to check your understanding.
• Ask open questions and let the client talk. This can be remarkably revealing. I learned this one from a colleague who asked a client to talk about the challenges they were facing right then.
• I once read some dating advice: look your 'target' in the eye when they are talking and be curious - ask questions. It works in all conversations!
4. Enter into real relationships
• As with all worthwhile relationships, it's important that you are honest, transparent and genuine.
• Share your opinion.
• Be nice and let them know they are important - other agencies are always wooing from the sidelines and ready to pounce.
• Be pro-active e.g. write a starter for ten brief. Become indispensable.
• Always under-promise and over-deliver. Or, perhaps more accurately, never over-promise and under-deliver.
5. Have ideas and input
• Share things you read and ideas you have for the brand. Even if they've seen it already, it shows you are on it. Even if it won't benefit your agency. All growth is good growth.
6. Network
• A bit of due diligence and research never goes amiss: take time to understand the organisational structure and who's who.
• If you think you can make a difference, ask for an introduction into other departments.
7. Work hard
• No amount of personal connection can substitute for great work. The ultimate key to growing business is to keep your foot on the gas and surpass expectations every step of the way.
Go for it!
Emma Tranter runs the Heavenly University and is client director at the branding agency, Heavenly.