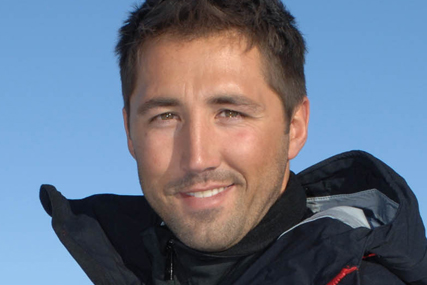 '71 Degrees North', which concludes its run next week, pulled in a 13.2% share of viewing and gave ITV1 the second biggest audience in the 9pm-10pm slot.
Gavin Hanson, Susie Amy and Marcus Patrick will contest the final after Joe Absolom was voted off last night.

'71 Degrees North' was trumped by BBC One's 'Crimewatch', which pulled in 4.31 million viewers and took a 17.8% share.
Five beat Channel 4 in the 9-10pm slot, after 'CSI: Miami' took 2.02 million viewers compared with 'Ramsay's Best Restaurants' 1.35 million audience. Including its outing on Channel 4+1, the Gordon Ramsay's show was watched by 1.51 million.
It was also outperformed by BBC Two's 9pm-9.30pm comedy 'Whites', watched by 1.65 million people with a 6.8% share of viewing.
Channel 4 did better in the following 10pm-11pm slot after game show 'The Million Pound Drop Live' pulled in 2.04 million viewers – 2.23 million including its time-shifted outing.
In the morning, 'Daybreak's audience thinned out even more after its record low on Monday of 592,400 viewers.
Yesterday 543,700 people tuned in between 6am and 8.30am, giving ITV1 a 15.9% share of the available audience, down from Monday's 17.8% share.
BBC One's 'Breakfast', running from 6am-9am, increased its audience from 1.38 million and a 35.5% share to 1.49 million and a 37.5% share.
An ITV spokesman said: "Daybreak marks the first major change in breakfast television for seventeen years and, as a newly launched breakfast show, ITV's ambition is to build a strong brand for the long term.

"Strong journalism and entertaining features are at the heart of Daybreak and we are committed to ongoing dialogue with our viewers and evolving the show to meet the demands of the audience."