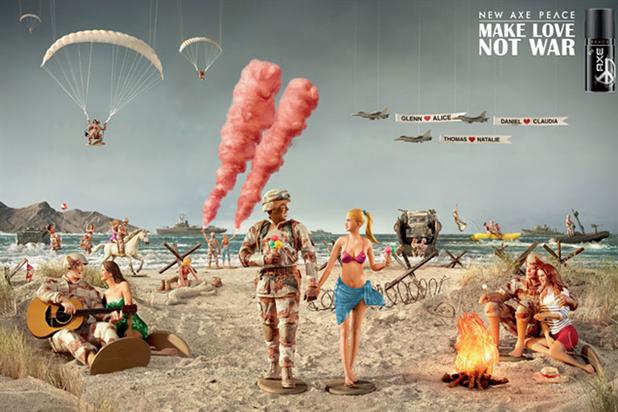 72andSunny won the brief after a pitch that began in November 2014. The pitch was notable because Unilever lined non-roster agencies, like 72andSunny, up against its usual creative shops, Bartle Bogle Hegarty, R/GA London and Ponce.
The Dutch agency is now tasked with leading a "significant global project" for Axe, which is known as Lynx in the UK, and has earned a spot on Unilever's roster.
Pablo Gazzera, Axe's senior vice president, said: "We rely on a balance of long term agency relationships and fresh insight on specific projects to get the best results for Axe – and we are delighted to welcome the team from 72andSunny Amsterdam to work on the brand.
"They have a proven track-record, and we have no doubt that they will deliver fantastic results for Axe."
None of Axe's regular agencies have lost their roster positions as a result of 72andSunny's win and, at the time of the pitch, a Unilever spokesman told Campaign that BBH remained Axe's lead global agency.
Carlo Cavallone, 72andSunny Amsterdam's executive creative director, said: "Axe is a legendary brand, which has consistently impacted culture.
"As men and manliness change and progress, Axe will be at the forefront of the next evolution. We're very excited to be at their side."
Nic Owen, 72andSunny Amsterdam's managing director, told Campaign: "we have about 100 people in the office here, and there's 24 different nationalities, so there's a global vibe that leads to interesting, global stuff that doesn't feel contrived."