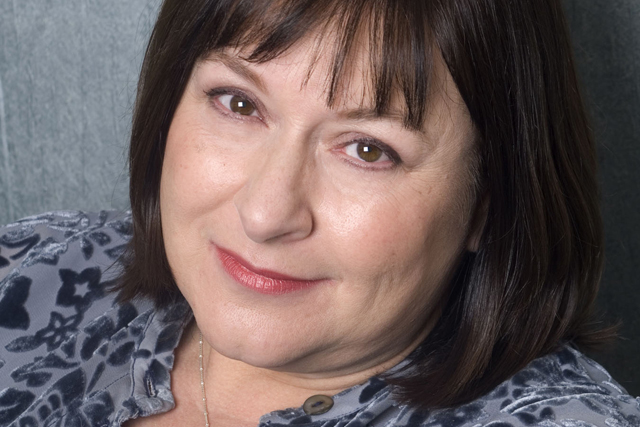 I start to get excited at the end of February. Christmas comes nowhere close to this level of anticipation.
Then, in early March, my joy is unconfined when I'm finally handed the mountain of entries to the Thinkbox TV Planning Awards and I can start reading. This year there were 84 bundles of TV joy, each one showing how TV advertising has contributed in large and small (but mostly large) ways to a brand's success.
I love every one of these entries. I love all the people who wrote them and all the advertisers who invested in TV. We are truly grateful for the time and effort that goes into them. Sadly, only a few of them can win one of our awards, but we treasure them all and most end up as compelling case studies on our website.
Effectiveness Awards, like the IPAs, are great for TV advertising, because the vast majority of winners will have featured TV, but it's rare for other media award schemes to let a TV-centric plan win, however brilliant the business results. So it's important that the TV industry supports the Thinkbox TV Planning Awards to celebrate the hordes of brilliantly effective uses of TV.
There is no shortage of creativity and innovation in these entries. TV is being used in so many different ways with increasing flexibility and true collaboration from the broadcasters. But we also like it when all that cleverness and invention can be proved to have delivered great results.
There are just five categories and the choice of them says a lot about how Thinkbox promotes TV.
There is no category for solus use of TV, only for integrated campaigns. And this year we decided to do away with a separate response category because, frankly, there is no such thing these days as a TV campaign that doesn't produce instant results, whether sales, website visits or just social buzz – all of which are avidly monitored by agency and marketer. Something that was seen to be so innovative only 12 months ago – the Twitter hashtag – is now a hygiene factor.
Committed to the long term
If I wanted to worry about anything – and of course I do – it would be the danger of forgetting longer-term brand metrics in the face of so much short-term evidence of TV's effect. That's why my favourite category has always been Ongoing Use of TV, where a brand must have used TV for at least three consecutive years and where brands like Sainsbury's, Iceland and Boots show how they are committed to TV advertising (or sponsorship), but are endlessly refining their plans.
This year's winner was Just Eat from Havas. This is a brand that made its first appearance in the short lists in 2010 and it has been a delight to read their entries each subsequent year and witness how TV has been central to building their business.
But you don't have to be a large retailer spending tens of millions each year on TV to be recognised. One short-listed campaign, for Macmillan Books from Total Media, spent just £16k (16K!) and got a sell-out book launch out of it. And charities like Prostate Cancer, who have to be so sensitive to perceived extravagance, can spend modest amounts on TV in exciting ways and deliver back instant funds.
The richly deserved Grand Prix was won this year was Manning Gottlieb OMD for Sony PlayStation. It would be worth slipping them £20 to get a butcher's of their entry if you're wondering why your agency didn't do better. It was both a textbook piece of creative media planning, which delivered incredible business results and a superb entry, which elegantly explained how every decision fitted into the overarching strategy and how they worked closely with a broadcaster to deliver the ideas.
After a week when so much bollocks was heard at Cannes about young people and TV, it is especially gratifying to see TV advertising so central to the success of this iconic youth brand.
Congratulations to all yesterday's winners – I'm sorry they couldn't all have walked out with an award. One of our judges said that the simple decision to use TV or not was much more important than any subsequent intra-TV planning decision.
Those 84 bundles of joy all made the choice to use TV – the right choice – and, better than any piece of coloured Perspex, is the knowledge that they did the right thing for their clients.