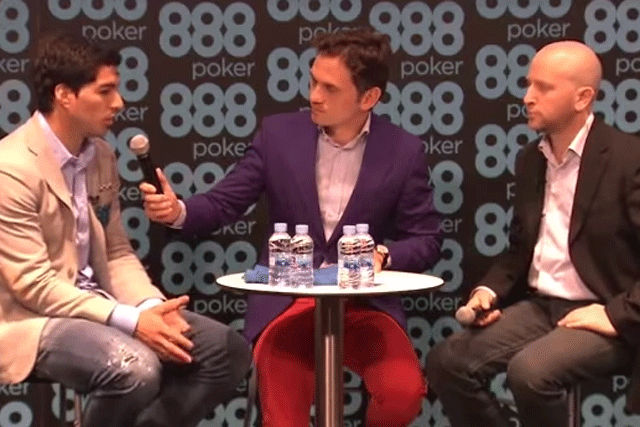 The brand has tweeted "it will not tolerate unsporting behavior [sic]" and said it will review its relationship with the Uruguayan football star after his actions in last night's World Cup match against Italy.
Following recent allegations made against Luis Suárez, we are reviewing our relationship with him. We will not tolerate unsporting behavior.

— 888poker (@888poker) June 25, 2014
888poker signed up Suarez, who it claims is a keen poker enthusiast, in May as part of a "global endorsement contract".
In the release announcing the deal, it said the player's "professional achievements to date have been nothing short of extraordinary".
Activity involving Suarez has included a YouTube video interviewing the player after his two goals against England helped eliminate the team from the World Cup.
888poker signed up Suarez last month despite the player having a questionable disciplinary record and a previous ban for biting Chelsea defender Branislav Ivanovic when playing for Liverpool in April 2013.
Fifa, the organising body of the World Cup, has already announced it is investigating Suarez's alleged biting of Chiellini.