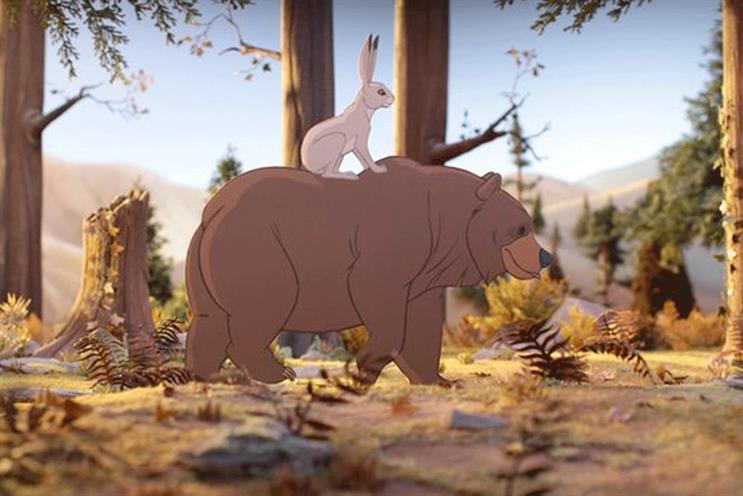 The Creative Effectiveness jury in Cannes revealed its shortlist this morning and it includes a mention for Adam & Eve/DDB's 2013 Christmas work for John Lewis, which featured a hare who woke his bear friend up for Christmas lunch.
If Adam & Eve/DDB picks up a Creative Effectiveness Lion this evening it will be its second for John Lewis. Adam & Eve/DDB and Manning Gottlieb OMD received an award in the rigorous category at Cannes Lions 2013.
The single UK nomination out of a shortlist of 28 marks a steep decline from last year when a third of the shortlist came from the UK.
Unilever's "Kan Khajura Tesan" station, which played a stream of audio content to people who called it from a mobile phone in India, has also been shortlisted for a Creative Effectiveness Lion.
Lowe and Partners Worldwide London has been listed as being responsible for the work but Lowe and Partners' India agency Lowe Lintas actually created it.
The US leads the way in the Creative Effectiveness shortlist with eight nominations, followed by Brazil with four and Australia with three. Sweden and New Zealand each have two entries in the list.