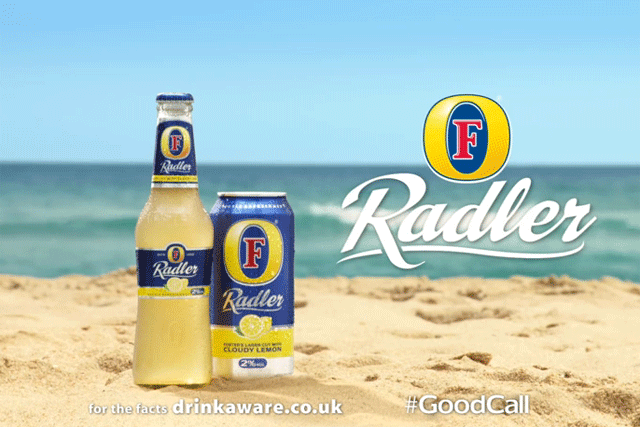 11.15pm The Hilton. Park Lane. On the Adam & Eve/DDB/Foster's table the champagne glasses are being merrily refilled as we celebrate an OMG WE GOT A GOLD award for the Foster's "good call" campaign.
This, in the not particularly wild life of a planner, is as good as it gets. All those late nights and bank holidays stuck inside writing. All that trawling through the tracking studies. All those re-drafts (35 if anyone cares?) and tweakings of word counts.
But hang on a minute… what's going on now? Up on the stage Sue Perkins is announcing the Grand Prix winner.
We weren't really listening. But she's saying something about a campaign that does it all.
hat has great comedy… whooah – the other gold winners were all about cancer and depression and heart attacks weren't they? …SHE SAID FOSTER'S. We've won the Grand Prix! Again. Because we won it last time for John Lewis too.
Back at the office the day after the night before. Two lumps of award metal on the desk. Messages of congratulations popping into the inbox from round the world.
The Effectiveness Award cake, a little worse for wear, sits on reception. A time for reflection. What's it all about? Why do these awards matter? For our agency. For us planners. And for the brand custodians – our clients.
At our winners' interview after the ceremony, we were asked why we thought our agency was so good at winning these awards.
We answered maybe it was because we're pretty good at creating work that works. Because frankly you can throw as much time and resource as you like at writing these 4,000 word beasts, but if your agency isn't producing ads that work fantastically well, then you ain't going to be able to win an effectiveness award.
But at Adam & Eve/DDB we don't want to just do work that works. We want to do great work that works. And gratifyingly, both John Lewis and Foster's are fantastic creative solutions to business problems.
Being garlanded at creative awards and effectiveness awards – with importantly the same campaigns featuring at both, makes us very happy.
As planners, the awards go beyond backslapping kudos for the authors – nice though that is. It's always curiously satisfying to take the time to tell your planning story and contribution from strategy through to results.
You always learn more about your brand and the business by doing so. A planner once said he'd learnt more from writing an IPA case study than from the MBA he was doing alongside the day job.
A win also boosts the sense of pride of the whole planning dept – we've been 'marked' and won against our contemporaries around the world (yes planners are competitive too!).
And for clients, it's a big deal too. As Ifeoma Dozie, (the brand director) at brand owners Heineken, said after the ceremony, "This Grand Prix win is a fitting recognition to all those who've contributed to the Foster's success story over the last four years.
"This is the award to win, because it delivers such a rigorous appraisal of the impact advertising has on our actual business performance. Ultimately that's pints poured or fridges stocked for a brand that is immensely important to our UK business."
While they have many commercial levers at their disposal, great clients know that long term success can only come from demand creation.
And that means backing creativity and big ideas. A Grand Prix is the most tangible proof possible to marketing teams that their advertising investment is worth it. And a wonderful vindication of their decision to back a truly great campaign.