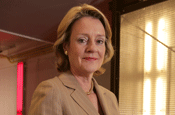 Research commissioned by the body said there was no evidence that the commercial world was harming children's wellbeing.

On the contrary, it cites what it says is plenty of evidence that the reverse has happened during the past 15 years.

The term "toxic childhood" entered the language three years ago with the publication of a book by Sue Palmer, which expressed concern about what she alleged was a loss of childhood caused by modern consumerist lifestyles.

She claimed such lifestyles were severely compromising children's healthy development and ability to learn.

Ed Balls, the Children' Schools and Families Secretary, later condemned the "toxic childhood" theory as "scaremongering".

Now the AA has backed this view in its report to a panel of experts appointed by the Government to assess the impact of the commercial world on childhood.

It says children's values have not just remained constant but strengthened. They set great store by friendship, love, helping others and leading a healthy life. They embrace the commercial world but do not see materialism as a means to wellbeing.

Moreover, fewer of them are "fashion slaves", a high proportion like spending time with their families and are happy with their looks.

The report suggests the internet, mobile phones, MP3s, TV and newspapers have all helped improve children's wellbeing.

Baroness Peta Buscombe, the AA's chief executive, branded the use of "toxic childhood" as "emotive sloganeering".

She said: "The picture that emerges is that aspects of the commercial world are important net promoters of children's wellbeing, helping to promote more positive thinking and counterbalancing negative pressures on children's lives."