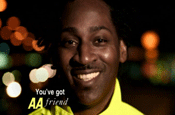 The company has started contacting agencies about the combined business, which is currently split between two agencies. Delaney Lund Knox Warren & Partners handles roadside assistance while Rapier creates work for its personal loans and motor insurance products. Both incumbents are expected to be asked to take part in the review.
Speculation about a review of the accounts has been rife since the company was taken over by Saga last year and the roadside assistance marketing function was combined with that of the financial services products division.
Michael Cutbill, the long-term Saga marketer who took over the running of the merged division, is leading the discussions.
Cutbill became marketing director of all AA products when Kerry Cooper, the sales and marketing director for AA Roads, and David Tyers, the marketing director for AA Insurance Services, left the company in a restructure after the Saga sale went through.
The AA declined to comment.