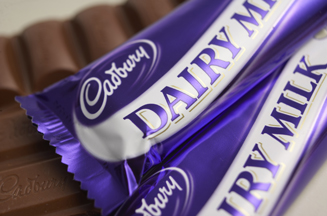 The survey found that 64% of respondents rated colour more important to a brand than slogan, typeface or logo shape. The yellow and black of The AA logo was recognised by 98% of respondents, Easy Jet's distinctive orange colour by 93% and the Cadbury's purple and BP's green by 88%.
Withers & Rogers partner Fiona McBride said: 'Despite the prominence that marketers place on the colour of a brand, it is rarely registered for trade mark protection.'
Unsurprisingly those that scored highly in the survey are among those that have trademarked their brand colours. Easy Jet, Cadbury and BP have all trademarked their distinctive colours. McDonalds also has trademarks on specific shades of red and yellow.
Colour trademarks are not for the blanket use of a specific colour, but only protect the use of a specific pantone for a certain type of product.
Chocolate giant Cadbury is fiercely protective of its signature colour and has trademarked it in more than 20 countries. In Australia, it has been locked in a bitter legal dispute for more than five years with the Australian confectioner Darrell Lea over its rights to use the colour.
Last month The Australian Federal Court dismissed Cadbury's latest appeal to stop its rival from using the colour on its store signage, uniforms and products, claiming it amounts to 'misleading' and 'deceptive conduct'.
It claims its rival's use of purple amounts to 'misleading' and 'deceptive conduct', despite the company having used the colour for most of its 81-year existence.
Further protection is available to brands under 'passing off' laws, which forbid companies from making themselves appear like their competitors in order to steal part of their market.
The law become confusing however when companies enter into new areas. Easy Jet ran into trouble with Orange, when it entered the mobile phone market in 2004 and assumed it could use its trademarked colour on branding in the sector. Orange claimed the use of the similar colour and logo would cause confusion among its customers and damage the business.
Brands can register other sensory attributes for trademark protection, including sounds and smells.