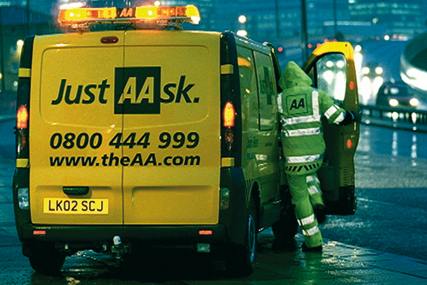 The AA is drawing up plans to counter the threat of the strike by its patrol staff which has been prompted by a dispute over pension payments.
The Independent Democratic Union (IDU) said its members had voted 57% in favour of industrial action.
Should it go ahead, it would be the first strike by the AA in its 105-year history.
An AA spokesman accused the union of "jumping the gun" by balloting for strike action before a consultation period over the company's pension scheme ends on 23 April.
Although the AA remains hopeful that strike action can be avoided, AA marketing director Michael Cutbill said the motoring group was drawing up contingency plans, including a consumer communication strategy.
Cutbill said: "Should the strike go ahead, we will consider all channels of communication with members, including press adverts and other channels, such as PR activity."
The AA is owned by private equity giant Acromas, which also owns Saga, the travel and finance brand targeting people over 50-years-old.
In the past two months, both British Airways and Network Rail have each rolled out print ads addressing the threat of industrial action by employees.