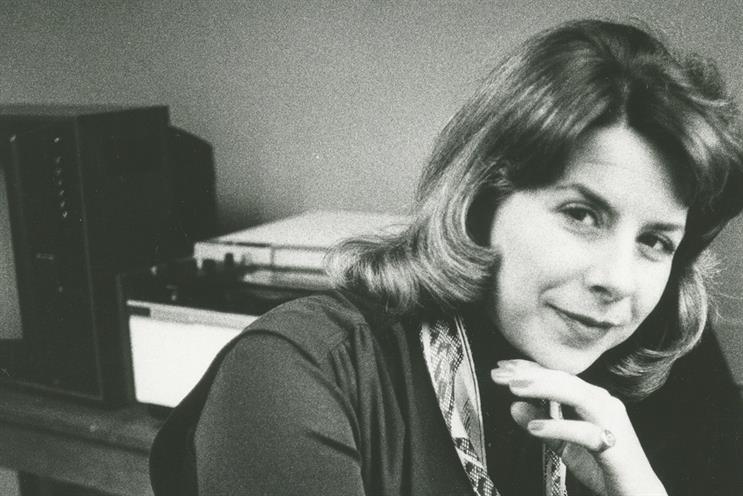 1975 and the birth of the 'inbetweeners'
By Lyndy Payne, founder
Having spent a decade as an account handler and knowing that new business has always been the lifeblood of agencies, I spotted a gap in the market – creating a service that offered a window on the agency world to advertisers.
The proposition was to assist advertisers in arriving at a shortlist of candidates without the entire agency community "ambulance chasing" as soon as a client was seen talking to "other" shops. The almost immediate and inevitable story in the trade press meant enormous hassle to the client in question.
So began the arduous task of trying to convince agencies to embrace something new. Despite them being so innovative and creative, taking on a new way of working was not easy. And on top of their natural scepticism, agencies were required to create and produce a ten-minute commercial about themselves.
The concept was to make agency selection easier and faster for clients. AAR afforded total confidentiality to clients while offering complete impartiality to agencies. A tough beginning? For sure.
After researching the idea, in order to convince agencies that AAR would work, I asked a number of senior clients to write to me suggesting that, should they be considering a change of agency or be looking to add an agency to their roster, and a service such as AAR was available, they would probably use it. This was a huge ask but, fortunately, a number of enlightened clients agreed to do so.
Once clients experienced the value in time-saving (ie. not having to endlessly traipse around town) and the market knowledge that AAR offered in helping them compile a shortlist of agencies, we were up and running. BMW was the first client through the door. And so began a 40-year story.
Four decades later, AAR remains the leading consultancy in the intermediary market. It has maintained an outstanding reputation for confidentiality and impartiality while responding to the changing market conditions by growing the company to embrace all types of communications now available.
Needless to say, I am extremely proud of Kerry [Glazer], Martin [Jones], Paul [Phillips] and their team, and all they continue achieve in this ever-developing world of marketing communications.
The changing face of new business – from lifeblood to bloodbath
By Martin Jones, managing partner
So what have the major changes been in the four decades since Lyndy launched AAR on the unsuspecting world of new business? There have clearly been many, but here are a few highlights.
The first is client choice. Since 1975, there has been a tenfold increase in the number of agencies available to the client community. Back then, there were media departments rather than media agencies, and digital was not even a distant possibility. Advertising pitches tended to be between an elite group of agencies, with a few wild cards thrown in for good measure.
Today, any agency can find itself on the same pitchlist as a plethora of others, all of which could be contenders. This has led to a huge uplift in competition.
Second, as that choice has increased, the volume of pitches has decreased – down 50 per cent over the past ten years as the recession bit and the breadth of agencies' in-house capability expanded. This means that, when opportunities arise, there is often a feeding frenzy, with agencies desperate to get involved and demonstrating their hunger by upping their game at every stage. The commitment is such that agencies approach chemistry meetings during the earlier stages like mini-pitches.
The combination of more potential agencies and fewer opportunities has created a buyers' market. Clients need and expect more from their suitors at every turn. Agencies are being asked to demonstrate how their ideas will stretch across a myriad of media at pitch stage, even when the client may have no intention of employing the agency to actually execute those ideas in every channel.
Third is the rise of procurement and the influence of corporate finance directors. In the past, a marketing director could freely appoint an agency personally, often without the inconvenience of a pitch. Today, even the most high-profile marketer will invariably need the backing of their procurement or compliance colleagues. While this should lead to a more professional pitch process – and there are some very experienced marketing procurement teams delivering this – it is not always the case.
Poor adherence to industry best practice appears to be on the rise, often caused by less experienced procurement professionals using the same process for buying both communications equipment and communications agencies, or finance directors imposing punitive payment terms on incoming agencies.
The final major change has been the rise of the team. In the past, clients were often seduced by charismatic individuals who offered to sprinkle magic dust all over their brands. Today, it is all about the team and clients are invariably looking for indicators of the chemistry within that team. Do they get on? Do they naturally finish each others' sentences rather than talk over each other? A subtle but indicative difference.
At the same time, some things have gone full circle.
In the 70s and 80s, hard as it may be to believe, when it came to new business the agencies were in charge. "We felt like we were pitching to them rather than the other way round" was a popular client complaint. Then came the recession of the early 90s, and control moved to the clients. Agencies were on the back foot commercially and became desperate for any opportunity. Today, while the market remains very competitive, agencies are becoming more circumspect about what they pitch for. Not for reasons of arrogance but more for reasons of resource.
In 2015, the majority of agencies are finally realising that they cannot pitch for more than one opportunity at the same time and are taking a more commercial approach to new business. When it comes to pitching, less is definitely more.
New business has always been seen as the lifeblood of the agency. Today, unless you are careful, you can find yourself concentrating on it to the detriment of existing clients and staff, and end up haemorrhaging both.