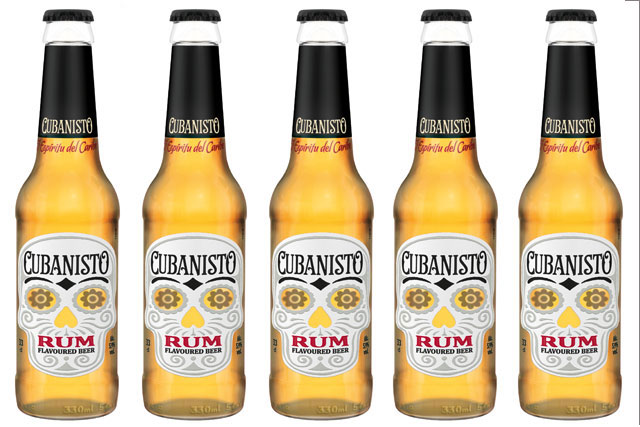 Cubanisto is described by AB InBev as "inspired by the vibrant spirit of the Caribbean...with a fresh taste of citrus, orange zest and lime, accentuated by the aroma of caramalised cane sugar and treacle'. Aimed at the nightlife occasions, the brand's bottle has a UV-light sensitive coating.
The lager will be promoted through secret consumer experiences, which can only be unlocked through social media and as yet unnamed "new technology" will enable fans to gain access to exclusive content.
Emily Kraftman, AB InBev UK's senior brand manager said: "Cubanisto is a brand waiting to be discovered by tech-savvy trend setters, and enjoyed when socialising and celebrating with friends."
The flavoured beer category is worth £115m in the UK and is growing across both on- and off-trade channels, reflecting consumer demand. Rum is also in growth, up 29% by volume between 2012 and 2013.
The announcement by AB InBev comes a week after rival brewer Heineken unveiled Desperados Verde, a premium lager flavoured with tequila and a twist of mint and lime.