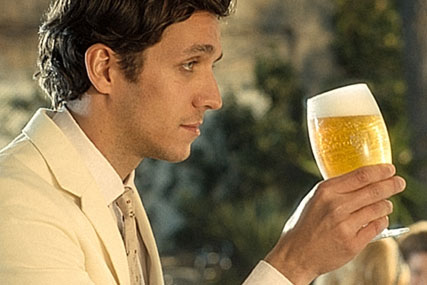 The incumbent failed to make it through to the final stage of the pitch, which is now down to a two-way shoot out between Vizeum and Universal McCann.
The other competing agency PHD has also been dropped from the pitch for the business. The competing agencies were informed of the client's decision on Wednesday night.
As part of a heavily procurement driven process, the final agencies are now expected to enter into an online auction for the brewer's account.
The review of the business kicked off in June, and is due to end in the first week of September.
The agencies involved are understood to have pitched for a brief for Anheuser Busch brand Budweiser. Media for Anheuser-Busch has been previously handled in-house.
In 2008, the Belgium-based brewer InBev completed a $52bn (£35bn) takeover of the US drinks giant Anheuser-Busch to create the world's largest brewer.
Starcom has worked on the InBev account since 1992 and four years ago survived a competitive pitch to retain the business.
InBev's creative business is not affected by the review. Mother handles the advertising account for Stella Artois, while Publicis scooped the global Beck's account in August. DDB was appointed to the creative account for Budweiser in September last year and now handles the brand in the UK and Ireland.
In April, Budweiser launched a TV campaign to promote Anheuser-Busch InBev's global sponsorship of the World Cup in South Africa. The spot, by DDB, sees footballers and crowd members exchanging shirts at the end of a match.
At the end of last year, Stella Artois used YouTube to promote its green packaging credentials, which featured a performance by Florence and the Machine.
An Anheuser Busch InBev UK spokesperson, said: "I can confirm that AB InBev UK are in the process of an agency review for our media planning and buying services. The account review applies to our UK business only.
"The review is still ongoing, and we have no announcement to make at this time."