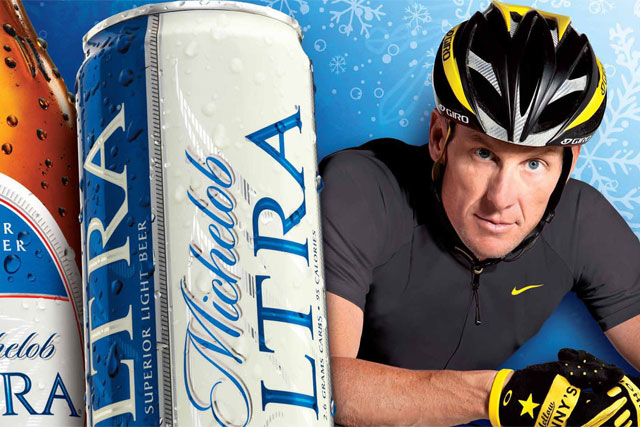 Armstrong was yesterday charged by the United States Anti-Doping Authority (USADA) with six offences, including taking banned substances and administering drugs to teammates.
Eleven US Postal Service cycling teammates have said that they have seen Armstrong take performance-enhancing drugs.
This morning Nike said it was standing behind Armstrong and now AB InBev is following suit.
Paul Chibe, vice president of US marketing at Anheuser-Busch, today said: "Our current relationship with Lance remains unchanged".
AB InBev has previously said Armstrong would continue to be a spokesman for its beer Michelob Ultra, with Chibe saying, "He has inspired millions with his athletic achievement and his commitment to helping cancer survivors and their families."
Follow @johnreynolds10