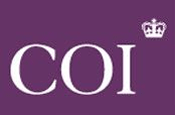 The Central Office of Information handled the pitch for the Department of Health.
The campaign aims to raise awareness of the new HPV vaccine among 12-12 year old girls and their parents, and the agency will now deliver the campaign across TV, radio, press, digital and PR.
The vaccination programme, announced in June 2007, will begin this autumn and the campaign will launch shortly before that.