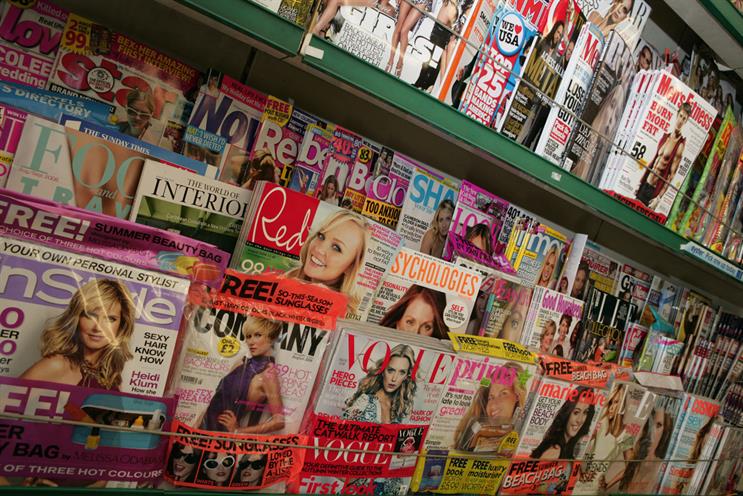 You can usually judge the success of magazine ABC day by the amount of cake and chocolate that find their way into the office. The latest results, covering the first half of 2014, were a poor show, with only a few titles celebrating in the women's market.
It was with heavy heart that I read about the closure of Company, although I wish Hearst Magazines UK every success in making the title work as a digital brand.
It is becoming increasingly complicated to unpick the data as more tactics are used to grow and maintain cir­culations – cover-mounting, multi-packing and price-discounting have continued. However, the ABC has made monthly circulations mandatory for the first time, allowing agencies to understand the consistency of sales across the six months. And it makes for some interesting reading.
Across both monthlies and weeklies, it is the older, more upmarket titles that have been the success stories. Good Housekeeping has taken the number-one paid-for monthly print magazine position, ahead of Glamour, which had reigned supreme for more than ten years. A number of traditional women's weekly titles have also fared well, showing that strong, long-established brands can hold their own despite the digital revolution. Woman's Own has actually managed to achieve period-on-period growth on the back of a 2p coverprice increase (though with two promoted issues at 60p).
The age differentiator is an ongoing trend and one that advertisers must be mindful of. Immediate Media Co and Enders Analysis' Generation Wealth showed that, for the first time, over-40s will outnumber under-40s in the UK. IPC Media's GenerationYnot! confirms that this is a growing and impactful audience. We need to convince brands that older audiences should be advertised to as well. This is a key segment that still turns to the print product in the digital age.
Time available to consumers is impacting purchase. With the "constantly on" way of living, magazines need to be fresh and relevant to their lifestyles. Celebrity titles have had a poor period – they should broaden their editorial as they cannot compete with what is readily available and immediately online.
In the first half of 2014, we are, for the first time, able to compare a combined print and digital circulation figure to a previous period, although January-June is traditionally a lower circulating period than July-December. It makes for a slightly improved story but, unfortunately, digital figures are still tiny and some titles are even showing a digital fall period on period. Digital editions for the majority of titles do not seem to be taking off in their current form.
Weeklies have a high percentage of purchasers classified as "actively purchased". For women's monthlies, this figure has historically averaged about 80 per cent and is declining. That is not to say we do not value a non-actively purchased reader – look at Stylist, which has huge distribution numbers – but it is a measure planners use when investigating title selection.
Magazines are a fantastic advertising vehicle that have been proven to work for our clients. But the latest ABCs suggest there will be more consolidation as publishers struggle to maintain circulations in the age of digital and retailers have to make tough decisions on shelf space.

Jane Wolfson is the joint head of investment at Initiative