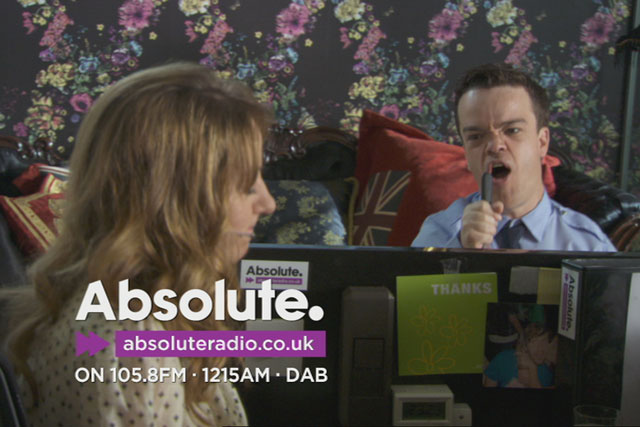 If only the whole question of digital would resolve itself, how happy the commercial radio sector would be. The medium was awash with good news and big smiles last week, as record audience scores in the Rajar results coincided with a stonkingly good night at the Sony Academy Radio Awards.
In a fair world, the medium would naturally expect to be rewarded in the form of vastly improved advertising revenue prospects - and, indeed, there's probably a better-than-evens chance that this may come to pass.
But, oh, that nagging digital anxiety. Last week's Rajar blurb actually attempted to do its best as regards positive spin, pointing out as it did that more than a quarter of radio listening is now effected via a digital system of some sort, be it satellite, cable, Freeview, the internet or DAB. It even pointed out that access to a DAB receiver is up 11.2 per cent year on year to 19.7 million adults.
Observers were not slow to point out, however, that the story behind these headline figures is considerably less encouraging - because the rate of digital uptake is actually slowing. Alarmingly so. And, in fact, our seemingly ingrained addiction to analogue radio is once again threatening one of the medium's most important targets - analogue switch-off by 2015. There's now talk of that date being put back to 2020.
And yet, you can excuse the medium, especially its commercial half, for ignoring such worrying portents for now. Radio's been through some tough times of late - and concerted bursts of good news, like those we witnessed last week, don't come along every day.
1. Radio listening as a whole (across the BBC and the commercial sector combined) reached its highest levels ever recorded by Rajar during the first three months of 2011, when the medium recorded a weekly reach of 91.6 per cent of the population. And at 1,058 hours, the total number of listening hours was also more than decent. On average, every radio listener in the UK is tuning in for 22.4 hours per week.
2. The overall upswing in audiences meant that all the major commercial radio groups - Global Radio, Bauer Media, GMG Radio, UTV Media and Absolute Radio - had good news stories to tell. But the biggest headlines were captured by Global, whose flagship station, 95.8 Capital FM, recaptured top spot in London, with 2.179 million listeners tuning in each week. It represents the station's highest total reach and share performance for more than six years. Heart 106.2 and Magic 105.4 are now in second and third place respectively in the London commercial market.
3. Rival media owners point out that Capital's success was expensively purchased. Global spent £1.6 million over the quarter in marketing the new Capital network - a new national restructuring of already-owned assets, including the Galaxy stations. It spent £1.1 million in London alone.
4. But Capital was hardly alone in backing its brands with advertising commitment. The sector as a whole spent £3.3 million above the line over the quarter - and aside from Capital, other big spenders included Absolute (£286,000) and Magic (£350,000).
5. And Capital wasn't the only media owner realigning its portfolio. In April, Bauer Media scrapped its Big City brand and restructured its stations into two packages for advertisers: Bauer Place, which will offer access to audiences interested in local events and campaigns; and Bauer Passion, which groups together Kiss, Kerrang!, Q, Heat and Smash Hits.
6. The sector was also cock-a-hoop at its more-than-decent haul at the Sony Radio Academy Awards. Absolute Radio, talkSPORT, GMG Radio and Global Radio were all to the fore as commercial radio took 14 golds, including the coveted Station of the Year award bagged by talkSPORT.
7. There's increasing speculation that improving economic conditions may see some assets changing hands. There has, of course, been low-key speculation about Guardian Media Group's long-term commitment to the medium - but, recently, we've also seen speculation about Absolute Radio. It is believed that both Global Radio and UTV Media have been in talks with the investment bank Jefferies, which has been appointed by Absolute's TIML Radio owner to explore a possible trade sale.
WHAT IT MEANS FOR ...
MEDIA OWNERS
- Last week, Steve Parkinson, the managing director of Bauer Radio London, pointed out, quite rightly, that, while individual success stories are nice (and there were plenty of them in the Rajar results), the long-term growth of commercial radio will be determined by its success in taking significant audience share from the BBC.
- It was precisely this factor that was behind the commercial medium's last major growth surge, more than a decade ago. Audience growth then was driven by the emergence of national commercial stations such as Classic. Growth in the next decade will surely come from opportunities arising from digital.
- So, while media owners will quite rightly be in celebratory mood, they will also be aware that critics, not least in the advertising market, remain sceptical about the medium's collective will on the digital front.
ADVERTISERS
- Media agencies say there's been a bit of a buzz coming back to the radio medium. As Tom Drummond, the head of radio at Initiative, puts it: "There are some very strong brands out there these days - and I think what's happening with Capital is worth noting, not just in London, where it's doing fantastically well, but nationally too. I think it's very positive to see so much money being spent on marketing. It's a measure of media-owner confidence. I think it's fair to say that, generally, (in the advertising market) there's a bit more focus and excitement about radio. Everyone's feeling a bit more optimistic."