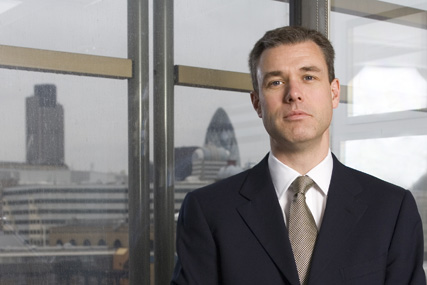 In the run-up to last Friday's deadline for responses to Ofcom's review of TV advertising trading, the attitude of most broadcasters and media buyers could be divided into either disinterest or benign resignation.
Despite the worries many parties have aired publicly in the past, there is little appetite in the industry for a protracted Competition Commission investigation - a possible outcome of the review. Gone are the descriptions of a "schizophrenic" market in favour of a tacit suggestion that it is transparent and working well.
The lack of concern has been a surprise to some. This is, after all, a market Ofcom described as "opaque" and "complex" last year. Moreover, in launching the review in March, the Ofcom chief executive, Ed Richards, referred to a "perennial anxiety" over the way TV airtime is traded.
Some industry sources have expressed frustration that the market could miss the chance to discuss the impact of "kickbacks" and other unsavoury practices. All the same, the general consensus is that a lengthy review would be destabilising for the market and is not worth the risk.
1. When the ITV sales house Carlton merged with Granada in 2003, Contract Rights Renewal was agreed to protect advertisers and other broadcasters from ITV's dominance. As well as giving buyers the right to renew their deals at the same rates, it linked ITV's ad haul to its share of viewing. Over the next few years, the expansion of digital channels eroded ITV1's share and, by 2007, ITV had asked the Office of Fair Trading to review the undertakings.
2. In May 2009, after a 16- month investigation, the OFT found that while ITV1's market position had declined, it remained "almost the only provider of very large commercial audiences". The OFT then briefed the Competition Commission to look at whether the circumstances had changed sufficiently since CRR was implemented to warrant its removal or variation.
3. In its provisional ruling in January 2010, the Competition Commission found that CRR should remain but ITV should be allowed to include a high-definition and a time-shifted channel in ITV1's share. This plan was confirmed by the commission's final ruling in May 2010, paving the way for the launch of ITV1 HD and ITV1+1. Nevertheless, the commission said it did not wish to see CRR in place forever and renewed its call for an overall review of the system for selling TV advertising.
4. In July 2010, Ofcom relaxed the airtime sales rules. This meant that since 1 September 2010, ITV1, Channel 4 and Channel 5 have been able to control supply of ad minutes. The change also allows the broadcasters to "bundle" airtime so advertisers buying ads on the main channel may be obliged to do so on digital channels too.
5. Over the past few years, there has been massive change on the buying side, with the number of sales houses consolidated from seven to four, and in the management at the broadcasters: new chief executives at ITV and Channel 4, a new owner of Channel 5, and new sales directors at ITV, Channel 4 and Channel 5.
6. Perhaps seeing TV advertising as an area in need of help, the Lords Communications Committee launched an inquiry into the market in July 2010. ITV's chairman, Archie Norman, told it that ITV was stuck in a "ratings rat race", but its soon-to-be head of TV sales (then the sales director of Channel 5), Kelly Williams, disagreed, saying "the market needed to be protected" from ITV.
7. In February, the committee published its report. Among its recommendations, it suggested scrapping CRR. While the Lords report had no direct legislative impact, it gave gravity to the argument that change was needed.
8. Richards announced Ofcom's plans to look at TV trading during his speech at the annual ISBA conference in March. After working with the former ITV sales chief Ian McCulloch, Ofcom consulted on 27 questions designed to tease out whether there is evidence of competition harm.
9. Industry sources suggest they would rather retain the status quo rather than risk an inferior alternative. Ofcom could dismiss this in the autumn but only if it finds evidence of "competition harm".
WHAT IT MEANS FOR ...
Broadcasters
- One might have imagined that there would have been a greater desire for change among broadcasters. Almost since its introduction, ITV has asked for CRR to be relaxed but its position has altered. The addition of ITV1 HD and ITV1+1, as well as a strong ratings performance, means ITV is doing rather well out of CRR of late. Rival broadcasters believe the risk of a destabilising review coupled with the possibility of unknown outcomes outweigh any concerns about the market. As such, if the agencies decide to penalise one broadcaster, as Channel 4 has found this year, there will be nothing to stop them.
- Media agencies
The media buying side has the greatest interest in keeping the status quo, and sources close to the IPA suggest it believes the market is "transparent" and "working effectively". Though ITV has a lot of power on the selling side, the buying points are a formidable force. Group M agencies account for around 40 per cent of all TV spend, with Aegis Media, Omnicom, Publicis Groupe and Havas making up most of the rest. Grumbles in some quarters suggest hard-pressed agencies have looked to ever-more elaborate forms of remuneration. Some could view these as "kickbacks".
- Advertisers
Though it has been claimed that advertisers do not understand the TV trading mechanism, ISBA's response to the review does not raise an alarm. "We have made a few points but there is no tub-thumping," Bob Wootton, its director of media and advertising, says. "Some advertisers are happy, some less so, but the real question is: is a Competition Commission review the right tool? The general mood is: 'Not really.'" Essentially, CRR has kept ad prices low so advertisers have benefited from the status quo. More than that, alternative revenue streams could be seen positively as they allow agencies to be squeezed elsewhere.