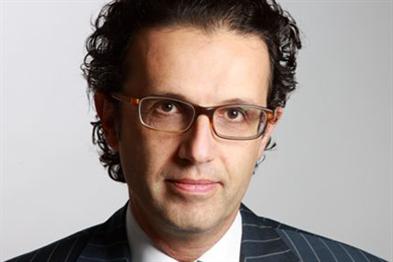 Cracking speech by Channel 4's chief executive, David Abraham, at the Royal Television Society last week - especially (from our point of view) the bits where he addressed the evolving economics of the television advertising market.
It was a timely initiative. At one point, he mentioned 2020 rather airily as a date at which television's brave new ad trading world might hove into view. But for media agencies, the revolution has already begun - and for those just getting to grips with the implications, it's probably too late to alter (as Abraham seemingly hopes to do) the course of history.
In fact, there's every chance that Channel 4 will feel the effects first. Because it's smaller than ITV and has a relatively well-developed video-on-demand offering, Channel 4 is already being singled out as a lab rat for agency experiments in new ways of trading.
Its commercial teams probably don't like what they're seeing. Quite rightly so - the revenue implications are rather scary. If the more forward-thinking media agencies are right, Channel 4 may have to tear up its current business model. And if that comes to pass, ITV will be next.
To put it bluntly, the likes of ITV and Channel 4 could soon lose direct commercial control of their internet-delivered video inventory - and when that happens, they will lose the ability to demand a premium for that inventory.
1"One of the reasons TV advertising has held up so well in recent years is that it has a measurable and credible currency," Abraham said in his RTS speech. "This is a testament to the excellent work of Barb and its successful evolution in recent years. We want to ensure that our core trading currency is maintained as the gold standard."
Well, he would say that, is the response of some digital media buyers. Trading on the basis of the Barb panel (its tiny base of 5,200 homes has led wags to say that you can obtain greater accuracy by making up the numbers yourself) enables the likes of Channel 4 to sell the more-demanded segments of its audience at a premium. The all-adult cost-per-thousand on Channel 4 is just over £4.50; for 16- to 34-year-olds, the price is over £20.
Online (for instance, with internet-delivered VoD services), the sums are different - and there's effectively a flat rate for all audiences. All of the major agency groups are putting (or have put) in place the systems and external partnership agreements to ensure that online audiovisual advertising is planned, bought and served in the same way as "banners and buttons" advertising is managed on websites. It is probable that Channel 4's standard rate web-TV cost per thousand will be closer to £4.50 than £20.
2"Our forecasts suggest to us that around two-thirds of all TV audiovisual content viewing time (on TV, PC and mobile) will be tracked intelligently by 2020," Abraham said. This is almost certainly a conservative guesstimate. It is reckoned, for instance, that, by the end of 2011, in up to a quarter of UK households, the main sitting room TV will be capable of web connectivity. Once enabled, all viewing on those sets becomes, effectively, online viewing.
3"I believe that it is essential for the future of Channel 4 - and of public-service broadcasting in general - that we ensure that the data that exists around content we generate with our creative partners is not simply controlled and commercially exploited by other platforms - whoever they are. We don't intend to compete directly with the social networks that already exist but, as a public broadcaster, nor will we allow ourselves to be enveloped by them either," Abraham continued.
Big talk. The social network he can't bring himself to name directly is Facebook. Soon, people won't be watching Channel 4 online. Not as such. They'll be watching it on Facebook - which could supersede the web, especially where younger demographics are concerned.
Facebook will become not only the primary gatekeeper - it will be uniquely placed to correlate data not just on what its users watch but on how they think and behave generally. Other operators will hold parts of the puzzle: Google, for instance, and advertisers themselves. But of all the parties in this marketplace, broadcasters could easily become the least well-informed.
4Abraham's conclusion? If all of this comes to pass, commercially funded public-service broadcasting faces a funding gap. Again. But this time it's serious.
WHAT IT MEANS FOR ...
Commercial public-service broadcasters
- Abraham is absolutely right to be worried - and, actually, you could argue that the situation is much more serious than he's letting on.
- Unfortunately, his proposed solution is for Ofcom to intervene at some point in the future in order to guarantee that broadcasters can access data collected by their platform partners. Few commercial players in this marketplace believe that's ever going to be a realistic scenario.
- As Justin Gibbons, a founding partner at Work Research, puts it: "If you're not a platform owner, don't expect to be invited to the data party."
- And Jeremy Pounder, the business planning director at Mindshare, adds: "The new gatekeepers will hold the viewing and household data necessary to make addressable advertising a reality.
Short of trying to form direct relationships with their viewers, (broadcasters) will have to share some of the value accrued through the data relating to their content with the platforms that are effectively creating and holding it."
Advertisers
- We're likely to see at least one significant TV advertising campaign running later this year on web-TV, including ITV and Channel 4 inventory, without any recourse whatsoever to Barb figures. That, in the words of one buyer, is a game-changer.
Barb
- If agencies are already desperate to execute TV campaigns without using Barb, then arguably its days are numbered. As one buyer puts it: "Betting my clients' money on data from a 5,200-household panel is actually, when you think about it, verging on the irresponsible."