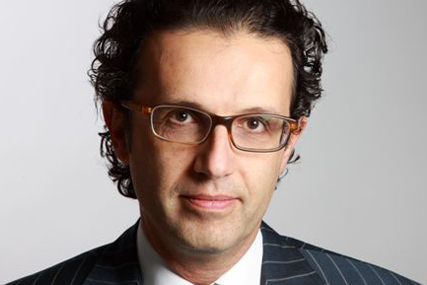 Channel 4 will now combine its commissioning and creative activities into a single cross-platform content division led by a chief creative officer, combining the roles of director of TV and content and head of Channel 4.

Julian Bellamy, currently head of Channel 4, will act as chief creative officer while the recruitment process is undertaken and has been invited to apply for the role. In April former director of TV and content Kevin Lygo announced he was to join ITV.

Group finance director Anne Bulford has been promoted to chief operating officer and she will now have responsibility for the strategy department, commercial and business development and technology operations in addition to finance, legal and compliance and commercial affairs.

Andy Barnes will continue to head Channel 4's ad sales team as director of sales and will continue to report to Abraham. The performance review of the commercial team conducted by Barnes with Boston Consulting Group is scheduled to finish in early July.

The restructure will halve the number of direct reports to Abraham from 13 to six and it is intended that the senior management group will be reduced by 25% or 12 posts, before the end of 2010. This will be achieved by not replacing current vacancies and by a small number of redundancies.

Abraham said: "We are going further than any other broadcaster has yet gone to fully integrate our commissioning and content teams as we anticipate the tipping point in the convergence of television with other media.

"We need to fundamentally evolve the way we work in response to this convergence, becoming leaner, more efficient and blending a multi-platform approach into the centre of the organisation, rather than leaving 'new' media in its own isolated silo."

Other direct reports to Abraham include Diane Herbert, who is responsible for human resources and facilities management, a yet to be appointed director of audience technologies and insight and a new external communications role.

The new role of director of audience technologies and insight is the first technology-based customer relations position in the executive team and will oversee all activities relating to research, data capture and database management analysis and its commercial use throughout the organisation.
The departments which used to report directly to the chief executive include 4creative, marketing, corporate relations, strategy, corporate and business development, the director of TV and content and the head of Channel 4.