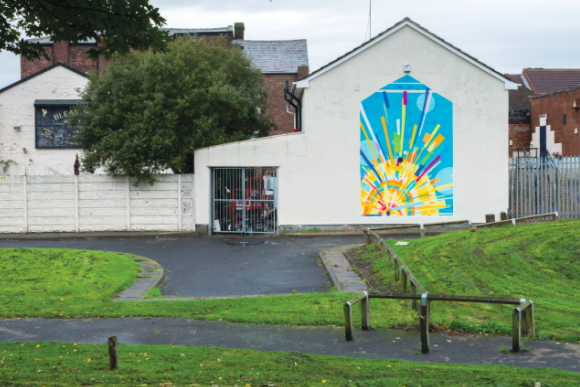 "A night for change", created by branded entertainment agency Cult and its sister video magazine Crane.tv, will feature seven murals depicting a different artist's vision of a better tomorrow during the same night this evening in the UK, the US, Canada, China, Germany, India, and Brazil.
Absolut has collaborated with hundreds of artists since the 1980s. In 1985 Andy Warhol was commissioned to create a portrait of the Absolut vodka bottle, resulting in the famous "Absolut Warhol" ads.
In the UK, Liverpool-based street artist BetaRok75 is creating a mural in the inner-city area of Toxteth. Absolut said it will also support him in organizing a neighbourhood arts festival in which visitors will be able to collaborate with artists on a communal mural.
Each piece of art in "A night for change" can be bought online on Absolut.com, with profits going to support local initiative in each country.
Aaron Rose, the film director who helped create Wieden & Kennedy's content and production house WKEntertainment, has documented the project.
Gaia Gilardini, global communications director at Absolut, said: "We are very proud to have supported the causes and visions of such talented artists. Seeing their positive messages come to life across the world, all connected towards a common goal, has been a really meaningful experience."